Yearender 2020: Team India in limited-overs cricket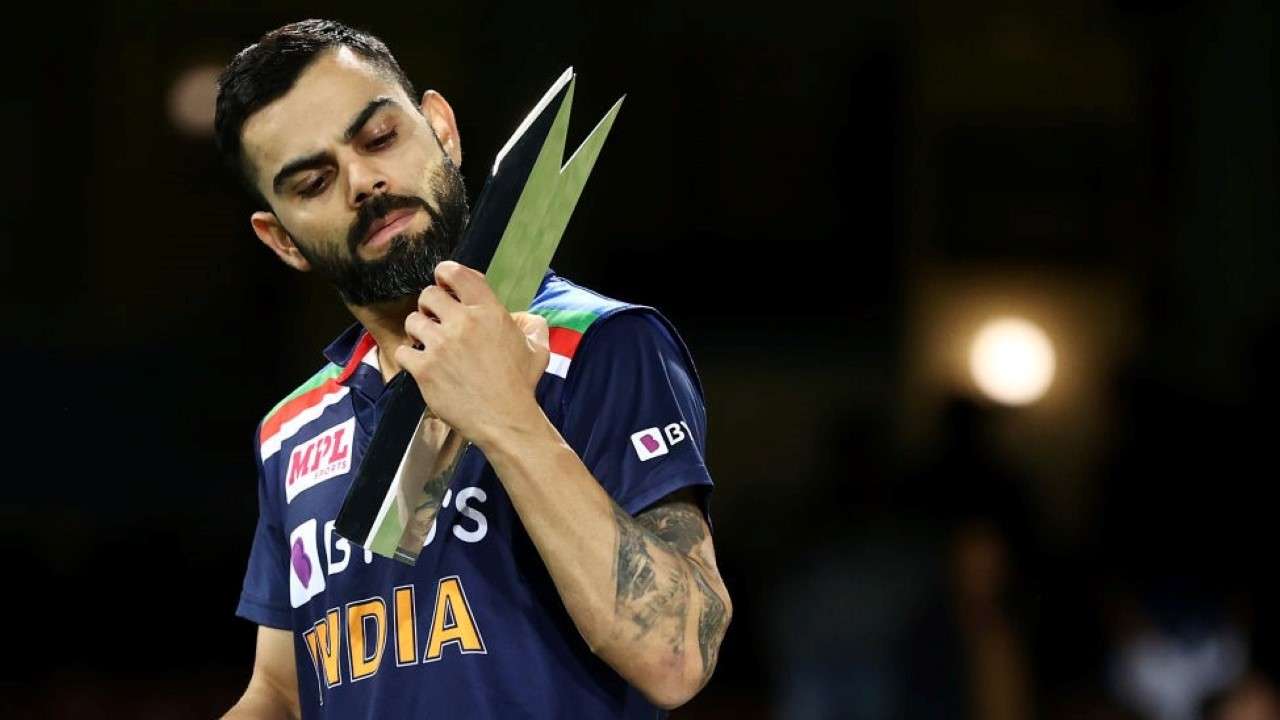 2020 was supposed to be the first look at the 'post-Dhoni' era of Indian Cricket Team, especially in the limited-overs.
India has never been a bad side in the limited-overs cricket, however, in the past few years, it seems they haven't been keeping with the times and able to adapt to the modern era of 'crash bang cricket' so to say.
The year of T20 World Cup, that wasn't
This year was all about the supposed-to-take-place ICC T20 World Cup in Australia. So, India had packed their home and away bilaterals with several T20 international, 18 to be exact before the tournament in October-November. 
However, the COVID-19 pandemic threw every schedule, every supposed tournament out of the window and everyone was subjected to their homes. 
But, before its intervention, India had already played four limited overs series – two ODI and two T20I and had returned with mixed results.
India started with two home series, a T20I series against Sri Lanka and an ODI series against Australia. India won both but there were a few questions regarding the team balance.
The all-rounder and wicket-keeper problem
With Hardik Pandya out of the playing scene for most of the first half of the year as he still was recovering form his shoulder surgery, India had to look for outside the probables and players on the fringe to find someone with equal or at least a bit of that of Hardik's caliber. 
So, India tried Shivam Dube. Dube apart from scoring one fifty didn't really impress anyone and later wasn't even part of the alternatives that India looked at.
Similar thing transpired for Rishabh Pant as well. Pant, who was the first-choice wicket-keeper batsman across all formats in the Indian team since 2019 when India started to look for MS Dhoni's replacement, didn't even find a place in the squad by the time the year came to an end.
The middle-order conundrum
While musical chairs kept taking place between Shreyas Iyer and Manish Pandey in the T20Is especially, none of the two really made it their own. While Shreyas performed in one or two and failed in others, same goes for Manish as well, who didn't really show his T20 exploits at the international level.
Either because of rest or an injury, KL Rahul surely made the opening slot his own in T20Is with Shikhar Dhawan and even looks to keep his place when the Hit-man returns, while Shikhar's place looks in danger, since KL also has now become the first-choice wicket keeper.
Talking of wicket-keeping, India also gave Sanju Samson a chance, a few of them in Sri Lanka and the New Zealand series but a consistent run in the three-match series. As always, Samson's inconsistency came to hurt him again as he returned with scores of 23, 15 and 10 in those three matches.
With Pant not there, India still needs to stick with Samson as he provides the much-needed power-hitting alongside Hardik Pandya in the Indian line-up, which is filled with more classical players than sloggers.
India still needs Hardik the bowler
Pandya's return didn't help their balance as even though he has improved as a batsman and can play in any side as a pure batter, but India needs him to bowl.
With only five bowling options and not having even a Kedar Jadhav-esque player (who can bowl a bit), let alone a Sehwag or Sachin-like, in the top 6, India needs Hardik to be bowling-fit as soon as he can, without any rush of course.
The strike-rate problem
Another achilles' heel for the men in blue, not so much in T20s (since they were winning), came to light rather sharply in the ODIs was the conservative style of play. Strike-rates of 120s and less have more than often hampered India's scoring in the middle-overs and resulted in their downfall.
India lost the final T20 against Australia in the recently concluded series by 12 runs. Skipper Virat Kohli scored 85 runs of 61 balls he faced. He scored 50 off 41 balls and was struggling to find boundaries. In a target of 180-plus team can't afford to have an anchor as they have to keep going for their shots as one or two wickets can take the run-rate in upwards of 12. 
The non-selection of Suryakumar Yadav and what it means 
Which is why, the inclusion of Suryakumar Yadav is not a bad option given India have a couple of players in Rahul and Virat, who don't have the power game and are not able to strike at around 140-plus, which is a must in modern-day T20 cricket.
In so many trials and errors regarding the positions in the playing XI throughout the year, testing a proven performer and match-winner like Surya, who is at the peak of his game would be a much better trial given World Cup is in India in less than 12 months.
India lost six of the nine ODIs they played this year and are still finding ways to build theri team towards the 2023 World Cup. Yes, they have already qualified being the hosts, but they still need to find both batsmen and bowlers who can apply pressure on the opposition for much longer than what is required in T20 cricket.
Bowling – the renewed strength
But, one aspect which India has certainly improved upon in the last year and over last 24 months overall has been the bowling arsenal at their disposal, not just in limited-overs but the tests as well and the late inclusion of T Natarajan has injected life into the India's white-ball cricket.
With Jasprit Bumrah and Mohammed Shami being the all-format specialists, India looked for bowlers in for specific roles in different formats and they werent disappointed in that regard.
With Ravindra Jadeja as certainty in India's every playing XI in the shorter formats especially, Washington Sundar made a case for himself in T20s, bowling in the powerplay and restricting the run-flow with accurate and consistent lines and lengths. With Chahal and Kuldeep not performing upto expectation, both of them stepped up and hold an edge since both can bat as well.
In pace bowling, Navdeep Saini, who was selected in all the three squads for the Australian Tour still looks an unfinished product and needs a lot of improvement to stake his claim at being the regular feature in any/all of the three formats. 
Shardul Thakur stepped-up and has impressed with his wicket-taking ability. He provided many crucial breakthroughs, which helped him in stemming the run-flow as well.
The rise of Natarajan
However, it was Natarajan who has made everyone sit up and take notice. From being a net bowler with the team to getting selected in both the white-ball squads and impressing everyone and becoming a regular player in the XI, it was a journey of a lifetime for the 29-year old left-arm pacer that he lived within two weeks.
With a wide range of deliveries and control, Natarajan showed he is more than a one-tail pony and can thrive in pressure situations.
India still has a lot of work to be done throughout 2021, with the T20 World Cup approaching, but Hardik's evolution and Natarajan's rise will certainly keep them in good stead, just that they have to break the knockouts fast this time, which they are on since 2014.