Jobs
Will remote working become a permanent norm? Experts discuss | Business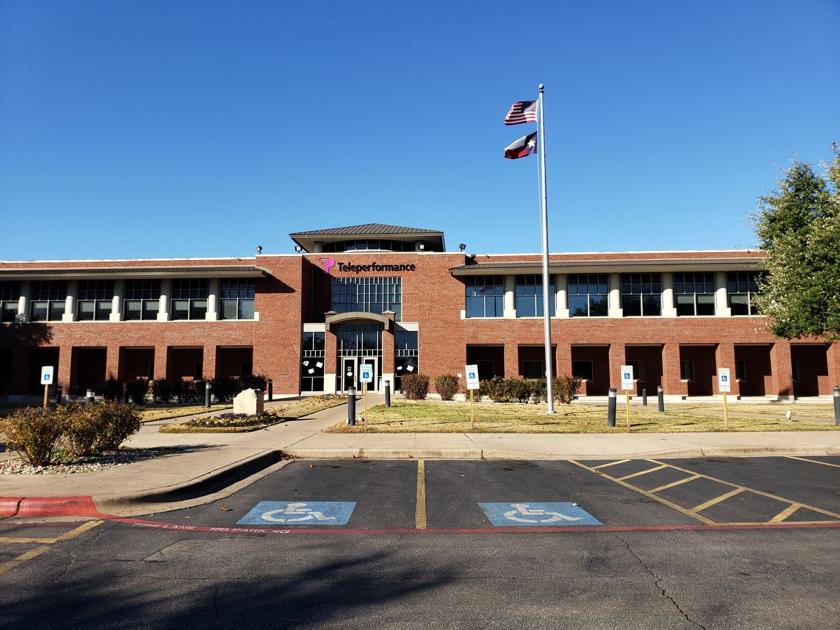 With COVID-19 prevention policies encouraging businesses to find remote working options for their employees, experts debate whether the workforce will shift permanently to support long-term remote employment.
A report from Outdoorsy — a company that facilitates the sale and rental of RV equipment — shows just over one-third of all U.S. jobs could be carried out remotely long term, and ranked metro areas according to the percentage of workers in remote-friendly jobs.
In the Killeen-Temple metropolitan area, 33.2 percent of all wage and salary workers have jobs that can be performed entirely remotely, according to the report written by Krista Doyle for Outdoorsy.
This figure accounts for about 46,836 workers, according to the report. On the national scale, about 35.5 percent of jobs are remote friendly, the report stated.
Surveys from the Occupational Information Network and the University of Chicago coupled with recent employment data from the U.S. Bureau of Labor Statistics provided the base for Outdoorsy's calculations on the percentage of each U.S. metropolitan area's workforce that can conduct work exclusively from home.
The Outdoorsy study dug a little deeper in the demographics of jobs most likely to allow for remote working.
"As it turns out, educational attainment is a strong predictor of the ability to work remote," the study stated.
This information was heavily based on the annual American Time Use Survey (ATUS) and the Bureau of Labor Statistics, which showed less than 5 percent of workers without a high school diploma able to work from home, while more than 50 percent of those with a bachelor's degree or higher could.
Minorities were also disproportionately underrepresented in the potential remote workforce, according to ATUS data.
Overall, only 16.2 percent of Hispanic or Latino workers and 19.7 percent of African American workers reported being able to do some of their work from home, compared to 29.9 percent of White workers and 37 percent of Asian workers.
"In addition to occupation, living arrangements — including access to computer and broadband internet — may impact the ability of many minorities to work remotely," the study stated. "Pew research found that prior to the pandemic, only 57 percent of Hispanics and 58 percent of Blacks had access to a computer at home compared to 82 percent of Whites."
The ability to work from home has not only kept millions of Americans employed this year, remote work can also be financially rewarding, according to the study. While the study found remote jobs constitute 25.5 percent of all U.S. employment, they account for 48.8 percent of all wages collected.
"As a result, locations throughout the country with higher percentages of workers in remote-friendly occupations report generally higher median annual wages," the report stated.
The median annual wages for remote workers in the Killeen area is at $34,830 compared to $39,810 on the national scale, according to the report.
Although limitations still exist for much of the restaurant industry, Texas businesses are predominantly reopened and operational, according to Charley Ayers, director of Texas Workforce Solutions in Belton.
"The unemployment rate for Central Texas is at 6.1 percent — so we are almost back to pre-COVID rates," Ayers said. "Limited-service restaurants, full service restaurants and temporary help services are some of the areas where we see the most unemployment claims."
Ayers said with the heavily service-based nature of the local economy, he does not foresee remote-working continuing as the norm.
"I do not see a great deal of remote working now other than many of our governmental entities, which is a large part of the economy in Central Texas," Ayers said.
An impending vaccine may leave many wondering whether the influx of remote work will recede with the virus, according to the Outdoorsy report.
Some companies have already committed to remote working conditions beyond 2020 — even permanently — but there are several jobs that simply cannot be carried out from home, the Outdoorsy report agreed. The study specifically mentioned occupations in maintenance, food preparation, construction, and much of the healthcare industry which are often — or always — required to physically be somewhere other than home.
Ayers said he doesn't attribute the growing number of jobs offering a remote working environment to the current situation or long-term effects of the Coronavirus pandemic.
"Computer and mathematical occupations in Central Texas are showing as much as a 15 percent growth rate of the next ten year," Ayers said. "That would be an additional 586 jobs in this occupation."
Over the past year, Killeen has averaged about 490 job postings a month for occupations related to computer and mathematical occupations, Ayers said.
"These types of occupations are already working remotely — or they certainly can make that transition from a traditional office setting fairly easy," Ayers said. "The good news for job seekers who are looking to retrain or change career fields is this occupation typically has a starting salary of just over $20 an hour, and experienced, highly-skilled individuals can make as much as $60 an hour."
One option in local remote work is through Teleperformance — a Utah-based business management consulting company. The company currently employs more than 330,000 in more than 170 countries with more than 265 languages spoken, according to their website.
Nearly 1,000 employees are assigned to their Teleperformance site in Killeen, according to Chief Operations Officer Travis Coates — with more than 90 percent of those employees working from home right now.
The employees who remain on site are working in areas adjusted to ensure social distancing, he said.
"We've also implemented numerous health and safety measures to ensure we're minimizing the potential COVID transmission including a rigorous cleaning regimen," Coates said.
In addition to hand sanitizers and sanitizing wipes, masks available for anyone who needs one — and required to be worn in all common areas — the company requires temperature checks for anyone entering the building, he said.
"Teleperformance is expecting to have a larger work from home presence for the long term," Coates said. "This offers greater flexibility for our people as well as for our clients."
Coates said their company recently launched the Teleperformance Cloud Campus — an enhanced work-from-home platform which enhances their ability to support the employees, their clients, and their customers. Additionally, the Cloud Campus model eliminates the constraints of a physical site and expands their ability to tap deeper into surrounding communities and leverage the local talent, he said.
"Our Killeen team has done very well throughout the pandemic," Coates said. "We support a number of healthcare and financial services companies from our Killeen location, many of which are considered essential services. I'm proud of the work the team is doing and look forward to continuing to expand in the Killeen community."