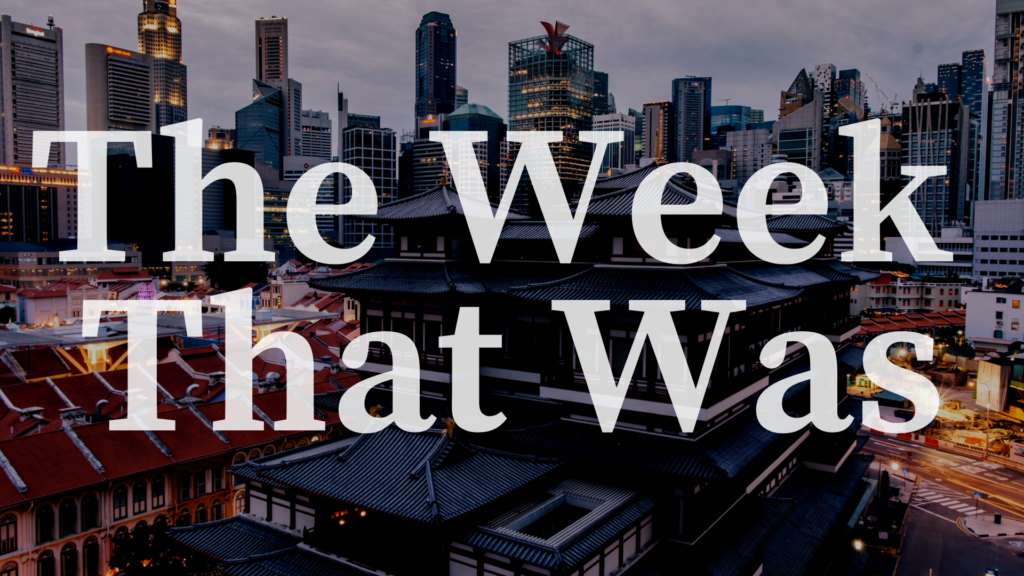 Read more at www.dealstreetasia.com
Southeast Asian ride-hailing decacorn Grab made the headlines more than once this week — most importantly for news that long-standing talks regarding a potential merger with rival Gojek have advanced.
An expensive tussle for market share between the two giants had prompted investors – Grab-backer SoftBank, in particular – to push for a merger.
Our reporters got wind this week that the two have agreed in principle to combine forces. But the two parties are still at odds over who gets control of the merged entity in Indonesia — Gojek's home turf, and Southeast Asia's biggest market that is also shaping up to be the next frontier for major US tech investors like Facebook, Google, and Microsoft.
Amid reports of an imminent deal, the chiefs of both firms have been assuring their respective teams that their companies are well-capitalised and in a position to acquire.
Meanwhile, in an interaction before news of the fresh talks emerged, Grab's Indonesia head Ridzki Kramadibrata told DealStreetAsia that the company will strengthen its non-ride-hailing verticals in the country. It plans to double down on home delivery, MSME-related services, and payments.
Grab's payments play got a shot in the arm in Singapore this week as its consortium with Singtel got the green signal from the country's central bank to operate a full digital bank. Sea Ltd., Ant Group, and a Greenland Financial consortium were also awarded licences.
Also, strengthening its payments business is Walmart Inc-controlled Flipkart which is partially spinning off PhonePe in India. The payments app will raise $700 million in primary capital, and rope in Flipkart-founder Binny Bansal on its board.
Grab's payments licence apart, another major regulatory announcement in Singapore this week was the approval given to Eat Just to sell lab-grown meat — the first such nod in the world.
From Asia PE-VC Summit 2020
This week, we continued to bring you stories from the Asia PE-VC Summit 2020 that was organised on November 24-25.
Hong Kong-based alternative investment management group PAG is on track to deploy about $2 billion in private equity deals this year, Weijian Shan, its group chairman and CEO said at the summit.
Private equity major Gaw Capital Partners, meanwhile, is poised to capture turnaround deals in real estate, including in the hospitality sector, that could start hitting the market in the first half of 2021, said Kenneth Gaw, the firm's president and managing principal.
Also speaking at the summit was former L Catterton managing partner and Aspirational Consumer Lifestyle Corp CEO Ravi Thakran. His two PE funds are training sights on more developed parts of Asia (China, Japan and Korea) as well as countries still on the path to development (India and Southeast Asia).
At a specially-curated "Ask Me Anything" session during the summit, Paytm's Vijay Shekhar Sharma shared his candid views on several prickly issues including his company's tussle with Big Tech.
Experts in a separate panel were of the opinion that, to ensure a level playing field, Big Tech should look at listing on Indian bourses.
In a fireside chat at the summit, True North partner Haresh Chawla said the pandemic has thrown open opportunities for India. "Europe is not a place to invest…China has somehow pressed several self-destruct buttons on many fronts. We will see that play out to the advantage of India over the next 5-10 years."
Roping in investors has become harder, but not impossible, amid COVID-19, according to top executives at Indonesian travel booking unicorn Traveloka, and logistics major Waresix, speaking at a panel discussion at the summit.
Deal news
India's talent intelligence platform Eightfold AI vaulted into the unicorn club this week after raising $125 million in its Series D funding round led by General Catalyst.
Empower Education Online (EEO), a Chinese SaaS provider in the edtech field, secured $265 million in a Series C round of financing led by Hillhouse Capital's venture capital unit GL Ventures.
Indian fintech firm CRED raised $80 million in fresh funding led by DST Global, signalling continued interest in fintech amid COVID-19.
In Singapore, Equinix said it will make a $144 million initial investment in its fifth data centre project.
Indonesian beverage chain Haus! bagged $2 million in Series A funding from new early-stage fund Sembrani Nusantara launched by BRI Ventures.
Indonesian food company PT Asa Foodenesia Abadi (Asafoods) is in talks with a host of private equity firms and strategic firms to divest a majority stake in the company.
Suning.com Co., one of the largest retailers in China, is considering selling a stake in its e-commerce business as it aims to ease financing pressures. The company's e-commerce and online retail arm Yunwang Wandian secured $912.3 million in a Series A round of financing.
Chang Guang Satellite Technology, a Chinese developer of commercial remote sensing satellites, closed a $374.2 million pre-IPO round of financing.
Chinese EV brand Nezha raised $306 million in the first tranche of a Series C round led by HD Capital.
On the fundraising trail
This week, Singapore PE firm Axiom Asia Private Capital closed its sixth fund-of-funds (FoF) at a $1.8 billion hard cap.
Hong Kong-based investment management firm ADM Capital will launch a USD-denominated, Asia-focused private debt fund to invest in renewable energy after it received a seed commitment of $100 million from the Asian Infrastructure Investment Bank (AIIB).
MedVenture Partners, a medical device-focused Japanese VC firm, announced it has secured $95 million in capital commitments for its second fund.
Specialist alternative investment manager NextGen Fund Management has launched what it described as Australia's first pure AI technology fund that will invest in domestic and international businesses with AI technologies.
IPO news
This week, JD Health raised $3.48 billion in the biggest Hong Kong IPO of the year.
Meanwhile, Chinese state-backed AI unicorn CloudWalk has filed for a $573 million STAR Market IPO.
Chinese flexible display maker Royole Corp. is seeking to raise as much as $1.8 billion in an IPO on Shanghai's Star Market board after shelving its US listing plan.
Setting the stage for one of the most high-profile stock market debuts of the year, SoftBank-backed food delivery startup DoorDash said it is aiming to raise up to $2.8 billion at a valuation of $27 billion in its initial public offering on NYSE.
Also lighting up the IPO scene in December will be Airbnb that is looking to raise $2.6 billion at a $35b valuation.
In Malaysia, meanwhile, Affin Bank Bhd. is considering an IPO of its asset management unit that could raise $123 million.
Australian cosmetic treatments business Silk Laser Clinics is looking to tap the bourse in December as it seeks to raise A$83.4 million ($61.5 million).
JD Logistics has invited banks to pitch for a lead role in its $3 billion Hong Kong IPO.
In India, Burger King's IPO was fully subscribed on the back of strong retail investor interest this week.
Meanwhile, Ant Group is believed to have little prospect of reviving its frozen IPO in Shanghai and Hong Kong in 2021.
Ant is also considering a stake sale in Paytm amid tensions with India.
Finally
Looking into 2021, a change of guard at the White House is unlikely to ease trade tensions as president-elect Joe Biden may not kill Donald Trump's China trade deal nor remove tariffs immediately.
The backlash against Chinese firms, meanwhile, continued with the  Trump administration adding chipmaker SMIC and oil and gas producer CNOOC to a blacklist of alleged Chinese military companies. Trump is also expected to sign a bill that could prevent some Chinese companies from listing their shares on US exchanges unless they adhere to local auditing standards.
It's difficult to predict, therefore, what's in store for 2021.