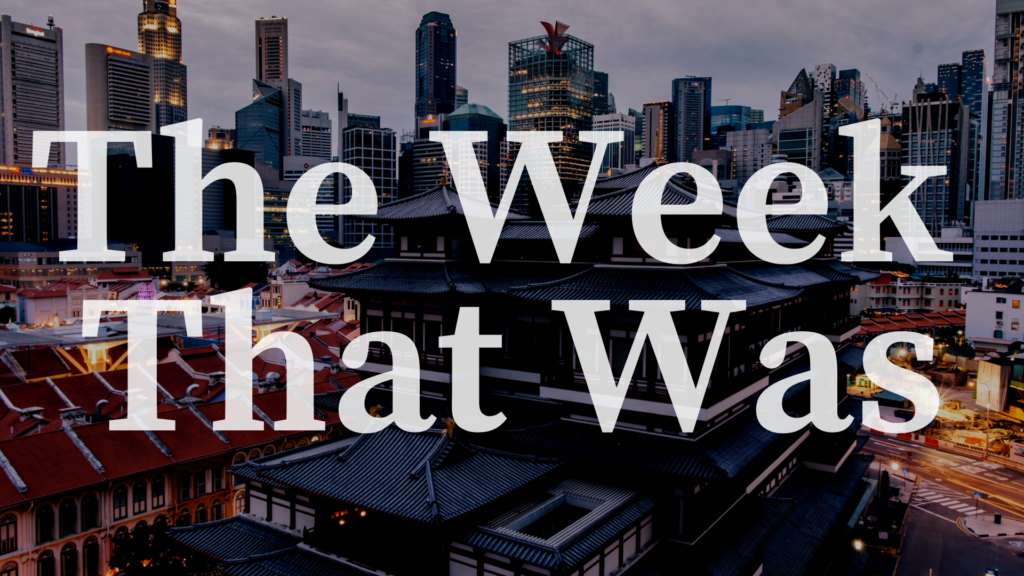 Read more at www.dealstreetasia.com
The past week has been eventful as dealmaking and fundraising momentum continued to pick up.

According to DealStreetAsia's review of deals, startups in SoutheastAsia secured some $3.25 billion in funding across 43 deals in April. That was a marked increase of 300% from March. 
Here's a roundup of our biggest stories this week.
Per this DealStreetAsia scoop, Indonesian unicorn Bukalapak is preparing to list on the domestic stock exchange as early as August. The company is understood to be also seeking a listing in the US via a merger with a special purpose acquisition company (SPAC) after its Indonesia IPO. 

A successful outing in the US needs a theme that resonates with investors in the market. Bukalapak would be joining fellow Southeast Asian tech unicorns Grab and GoTo, the merged business of Gojek and Tokopedia, to tap US public capital.
Separately, we looked at GoTo's target valuation of $40 billion in its upcoming IPO. The number is far more than the sum of its parts – Gojek was last valued at $10.5 billion, while Tokopedia commanded $7.5 billion. What justifies it? 
In Indonesia, Emtek Group has acquired a minority stake in Grab's Indonesia unit in the latest instalment in a series of cross-holdings. The transaction follows Grab's acquisition of a 4.8% stake in Emtek a month earlier via a private placement.
Emtek is also an investor in Indonesia's Bukalapak and digital wallet DANA. It is also understood to be interested in buying Tokopedia's stake in payments startup OVO, partly owned by Grab.
Separately, Emtek's largest shareholder, the Sariaatmadja family, is investing in Grab's PIPE (private investment in public equity) deal as part of the latter's SPAC merger.
We also looked at Traveloka ahead of its listing and how financial services have emerged as a growth business for it amid a pandemic-stricken travel sector.
New ventures
Singapore-based 8i Capital has filed to list a second SPAC in the US. The new, Asia-focused vehicle – 8i Acquisition 2 – is planning to raise $50 million to pursue cash-generating businesses with an enterprise value of between $100 million and $500 million. 
Meanwhile, partners at 500 Startups Vietnam, an investor in early-stage ventures, have set up a separate venture capital firm. Eddie Thai and Binh Tran intend to invest larger cheques into a more concentrated portfolio of startups in Vietnam through their new firm Ascend Vietnam Ventures. Both Thai and Tran will remain at 500 Startups Vietnam.
Elsewhere, Insignia Ventures Partners has invested in a ghost-kitchen startup set up by former RedDoorz COO Rishabh Singhi. DishServe has raised pre-seed funding for its operations in Indonesia. It offers equipment upgrades, training, and tech services to home kitchens that provide food to consumers.
In the Philippines, early-stage venture capital investor Foxmont Capital is looking to hold the first close for its second vehicle in the coming quarter. The fund is looking to raise $20 million in total to invest in the country's tech startups.
After the e-commerce boom, fintech innovations in Southeast Asia are the next opportunities for investors, driven by consumers and small businesses' need for non-bank financial services.
In this interview, Tilman Ehrbeck, managing director at early-stage investor Flourish Ventures, notes that as the region's population remains comparatively underbanked, non-financial institution platforms are of interest. 
Flourish focuses on neobanks, insurtech, and embedded finance startups, and its portfolio includes Grab Financial, Qoala, Tanihub, and ShopUp. 
Private equity updates
In China, private equity firm Huagai Capital has restructured its healthcare investments into an 800 million yuan continuation fund. The new fund will hold six investments from its three funds and is anchored by Shenzhen Capital Group and Hong Kong-based TR Capital.
This is the second Chinese continuation fund this month. Legend Capital just closed its healthcare continuation fund at $270 million. 
Meanwhile, Yingke PE closed a new RMB-denominated fund at $1.6 billion for deployment into biomedical and hard technology sectors. Yingke had recently raised its third USD fund for global biomedical investments.
Elsewhere, ShawKwei & Partners is seeking to raise over $400 million from its divestment of Singapore-headquartered Beyonics. The Hong Kong-based PE firm acquired the precision components manufacturer in 2012 for S$127 million and delisted the loss-making company from the Singapore Exchange. It later bought out another company, Chosen Holdings, and merged it with Beyonics.
In Malaysia, Navis Capital Partners completed a majority investment in healthcare services provider Aurelius Healthcare. The investment was made through Navis Asia Fund VIII, for which the PE firm is seeking to raise $1.9 billion. 
Meanwhile, Singapore state investor Temasek Holdings has had a busy week. 
It has invested in a $540 million funding round led by buyout firm Silver Lake in digital health platform Noom. 
It also joined SoftBank in a $1.1 billion funding round for Sinch, a Swedish software services provider to mobile operators. Temasek subscribed for shares amounting to about $252 million. 
The investment firm also backed US-based vertical farming company Bowery Farming's $300 million funding round led by Fidelity Management.
Meanwhile, in Thailand, dealmaking has been lacklustre. Indeed, investors have noted the lack of opportunities in the country. This piece looks at what may be behind it.
Last week, Bain & Co data showed that deal value in Southeast Asia declined 16% in 2020 over the previous five-year average. The pandemic and its restrictions are likely behind the downtrend.
Southeast Asia could still hold opportunities for investors in its growing middle class and burgeoning tech economy. We will keep tabs on these for you.