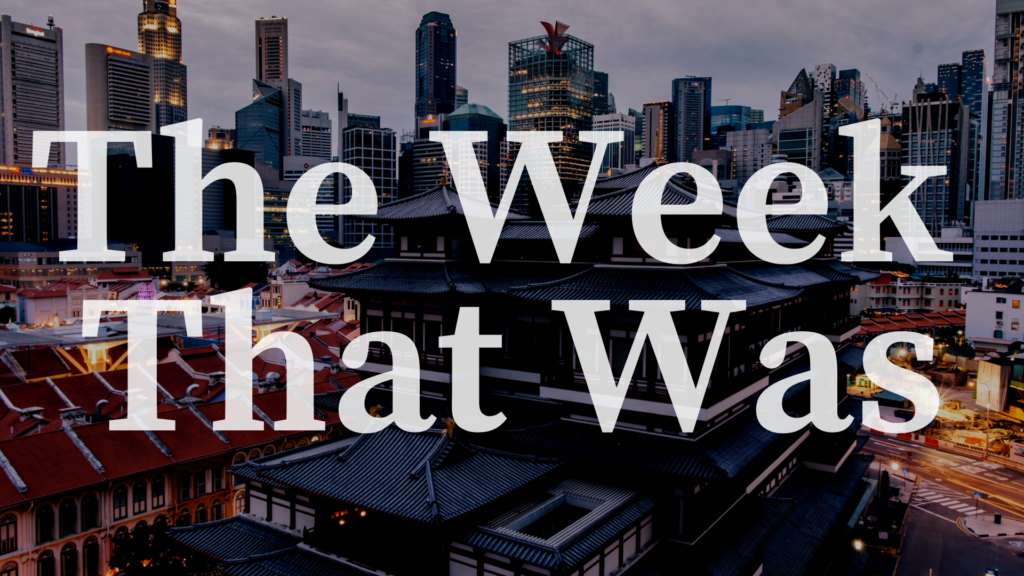 Read more at www.dealstreetasia.com
In one of the most significant developments last week, Malaysia's budget carrier AirAsia Group acquired Indonesian ride-hailing and payments firm Gojek's Thailand business in a stock swap deal, which would result in the latter owning a 4.76% stake in AirAsia's lifestyle platform.
In an interview with DealStreetAsia, the budget airline's CEO Tony Fernandes explained the genesis of the transaction and the inorganic growth route that the firm is planning to adopt to expand its operations amidst the COVID-19 pandemic.
Meanwhile, Salim Dhanani, CEO and co-founder of AirAsia's fintech unit BigPay said the group's goal in Thailand is to launch all core features, from payments to international remittance.
In Indonesia, e-commerce giant Bukalapak said it is looking to raise between $1.3 billion and $1.5 billion in an IPO on the IDX, which would be the biggest in the history of the archipelago.
In yet another development in the country, media and technology giant Emtek Group has increased its stake in the Southeast Asian super app Grab's local unit. Speaking exclusively to us, Sutanto Hartono, vice president-director at Emtek Group, said that the firm is intensely discussing the possibility of synergies with Grab.
Meanwhile, in China, all eyes have been on ride-hailing giant Didi Chuxing, which became the latest casualty of the country's cybersecurity investigation. Other companies that have come under the scrutiny of China's cyberspace watchdog include online recruiter Zhipin.com, and truck-hailing apps Huochebang and Yunmanman.
The tech crackdown, which signals the Chinese government's changed stance against companies listed overseas, has wiped out billions in value of Didi and other US-listed companies.
In other funding news
Insignia Ventures Partners is understood to be in the market to raise its third fund with a target of around $250 million. Sources told us that the Singapore-based venture capitalist plans to launch the fund by early 2022.
In Singapore, Tanglin Venture Partners is targeting the final close of its second fund at over $100 million by the end of the third quarter this year. The company is understood to have already raised more than half the targeted amount in the fund's first close a few months back.
Meanwhile, venture capitalist KK Fund, headquartered in Singapore, is in the process of raising its third investment vehicle and aims to make the first close by the end of this year, its co-founder and general partner Koichi Saito told us.
In India, Kotak Investment Advisors hit the first close of its Kotak Pre-IPO Opportunities Fund at about $185 million to invest in companies just before they hit the bourses.
US-based private investment firm Bow Wave Capital Management raised $22.65 million for its ASP Thailand Fund as it spots big promise in Southeast Asia's burgeoning startup ecosystem. Last year, it raised $26.8 million for its ASP Philippines Fund.
Taiwan's Fubon Life Insurance has committed to invest $200 million in the flagship infrastructure fund of PE giant KKR & Co. The proposed investment is set to give the former a 1.67% share in the infrastructure fund.
In Vietnam, edtech startup Educa raised funding from Alibaba-backed eWTP Technology Innovation Fund. While this was not a big-ticket transaction, it goes on to show how Chinese billionaire Jack Ma's Alibaba is increasingly tapping startup opportunities in emerging markets.
In China, DCL Investments is in the market to raise its maiden US dollar fund as the appetite for distressed investment opportunities in the world's second-largest economy is growing among both domestic and international investors.
Deals corner
Singapore-based biotechnology company MiRXES raised $77 million in Series C funding led by CR-CP Life Science Fund, a joint venture between China Resources Group and Thailand's Charoen Pokphand Group.
Meanwhile, PE firm Ikhlas Capital forged a strategic partnership with Silverlake Group to support the software company's growth, thereby marking the first institutional partnership for the latter.
Chinese autonomous driving startup Freetech raised over $100 million in a Series A round backed by a multitude of investors.
In India, social e-commerce startup DealShare raised $144 million in a funding round backed by New York-based investment firm Tiger Global, WestBridge Capital, Alpha Wave Incubation and Z3Partners.
Meanwhile, online teaching platform Teachmint in the country raised $20 million led by Learn Capital.
Deep dives
We captured the journey of Alibaba-backed Vietnamese retailer The CrownX that is currently busy charting its path to profitability after raising funds in May.
We also did a detailed story on how the lure of a digital banking licence in Malaysia drew some of the unconventional players to throw their hats in the ring, including a seminar organiser, an army cooperative, and two state governments.
In Southeast Asia, the rise of earned wage access (EWA) startups is noteworthy, especially amidst the COVID times. Firms that have garnered capital include wagely and GajiGesa in Indonesia, and Vietnamese firm Nano Technologies.
In India, startups can breathe a sigh of relief as they mopped up a whopping $3.8 billion from 152 PE-VC deals in June despite COVID adversities. This is more than double the $1.83 billion amount raised by them in May.