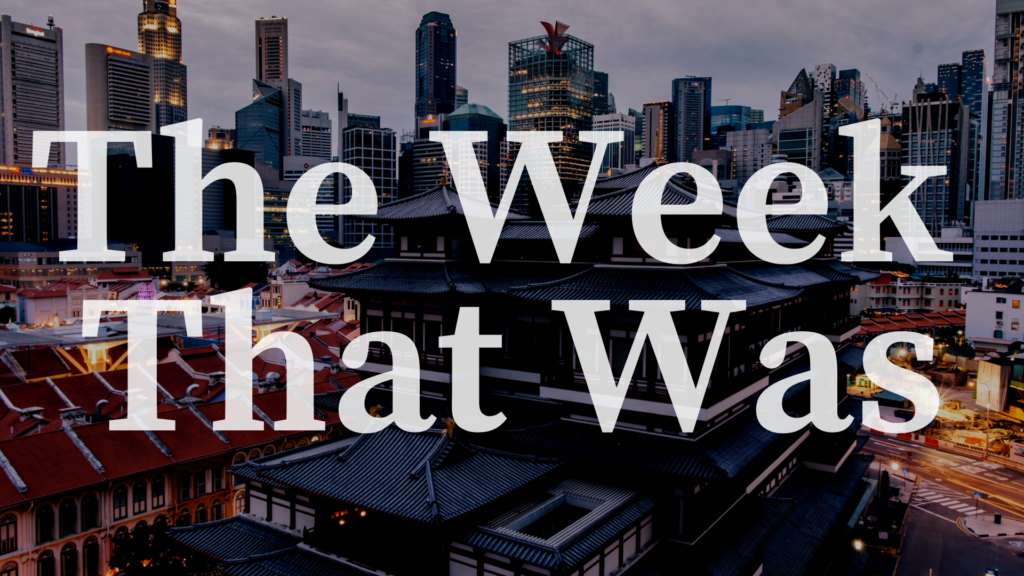 Read more at www.dealstreetasia.com
Here's a quick recap of the most significant developments during the week that went by.
From the unicorn land
Merger discussions between the two Indonesian unicorns, Gojek and Tokopedia, surfaced earlier this week, a move seen by experts as a precursor to a dual listing of the combined entity in the US and Indonesia. While the story was first broken by Bloomberg, sources told us that the ride-hailing giant has appointed Goldman Sachs to advise on the negotiations. The combined entity would have a valuation of over $18 billion.
In yet another development involving Gojek's larger rival Grab, its president Ming Maa in a newsletter wrote that the group's revenues have returned to "well over 100 per cent" of pre-COVID levels. This includes growing group net revenues 70% on-year in 2020, reducing monthly EBITDA spend by 80% in the last 12 months, and hitting segment breakeven for ride-hailing across all its eight markets, including Indonesia.
However, global rating agencies Moody's and S&P Global projected that Grab's losses and cash burn will continue well into 2023 due to stiff competition from regional players such as Gojek and FoodPanda.
Deals corner
One of DealStreetAsia's scoops in the past week was a story on Indonesian last-mile delivery startup SiCepat securing as much as $60 million from investment firm Falcon House. The firm is understood to be in talks with existing backers Kejora and Tokopedia to raise additional capital to close its Series B round.
Meanwhile, in yet another development that was first reported by DealStreetAsia, Jakarta-based investment app Bibit raised $30 million led by Sequoia Capital India, with backing from existing investors such as East Ventures, EV Growth, AC Ventures, and 500 Startups.
In India, Dutch development bank FMO made an investment of about $10 million in NeoGrowth Credit Pvt. Ltd, an early-stage fintech lender catering to small businesses in India. Separately, the bank also committed $6 million to Samunnati Financial Intermediation and Services, an NBFC specialising in loans to farmers and entities engaged in agriculture.
Fundraising updates
Taiwanese insurer Fubon Life has approved a total capital commitment of $85 million to two private equity funds – London-based Coller International Partners VIII and Hamilton Lane Secondary Fund V.
Asian Development Bank (ADB) has invested $75 million in OrbiMed's fourth Asia-focused healthcare PE fund, which seeks to provide growth capital to 15-20 healthcare companies in India and China.
In India, early-stage venture capital fund Endiya Partners has closed its $75 million second fund with the latest commitment of about $2.5 million from The Biotechnology Innovation Fund – AcE (Accelerating Entrepreneurs) Fund.
From our China desk
Alibaba billionaire entrepreneur Jack Ma's absence from public view for two months has fueled speculation about his whereabouts. While this has been grabbing everyone's attention, the company is said to be in talks to raise at least $5 billion through the sale of a US dollar-denominated bond this month.
Meanwhile, Trustbridge led a $500 million round for Tencent-backed healthtech firm DXY. Tencent Investment and GL Ventures, the VC unit of Asia-focused PE major Hillhouse Capital, also participated in the investment.
Chinese AI firm Enflame raised $279 million in a Series C round from Tencent and other investors. Co-founded by Yalin Zhang and Lidong Zhao, the company uses cloud-computing algorithms to deliver solutions to its clients in areas of internet, finance, and smart city, among others.
RLX Technology, backed by Sequoia Capital China, has filed with the US Securities and Exchange Commission for an IPO to raise $100 million. The proposed listing makes RLX the latest China-based e-cigarette manufacturer to pursue a share sale as investors seek to cash in on the country's nascent vaping industry.
Among other significant listing news, SoftBank Group Corp. is understood to be preparing to take at least six more of its portfolio companies public this year, including China's ride-hailing giant Didi Chuxing and Indonesian online marketplace Tokopedia.
The SPAC frenzy
Billionaires Peter Thiel and Richard Li have teamed up to launch a second blank-cheque company that is seeking to raise $200 million in an IPO in the US. Bridgetown 2 Holdings, the special purpose acquisition company (SPAC) formed by Thiel Capital and Li's Pacific Century, targets new economy technology, financial services, and media companies in Southeast Asia.
Meanwhile, consumer-focused SPAC Primavera Capital Acquisition is understood to be eyeing $300 million from an NYSE listing. The filing further adds to the fundraising frenzy involving Asia-focused SPACs — companies without operations formed only to raise capital to acquire other businesses — that are looking to acquire Southeast Asia's tech, healthcare, and fintech startups.
The jury is still out on SPACs, said Vickers Venture founder Finian Tan as the firm gears up to raise $100 million in an IPO on Nasdaq for its blank cheque firm Vickers Vantage. "We've seen plenty of SPACs but not enough successful de-SPACs," said Tan, adding "We first started thinking about doing a SPAC eight years ago, but it wasn't the right time then."
In-depth pieces
Singapore's GIC emerged as the most active state-owned investor globally in 2020 amid unprecedented disruptions to economic activity worldwide. The state-owned investor deployed $17.7 billion last year, down from $24 billion a year before. Meanwhile, Temasek topped in global charts in technology investments.
In Cambodia, we captured how the digital payments space could witness a wave of consolidation as there is room for only a few players to emerge as long-term winners. Currently, the market is being serviced by over 20 digital payments firms compared to its population of nearly 16.8 million.
In Vietnam, bullish venture capitalists are increasingly spotting big promise in e-logistics sector. With online shopping gaining steam, experts believe that e-logistics could soon take the throne from e-commerce and payments as the hotbed for funding in the near future.
In Indonesia, food-tech firms such as Dailybox and Hangry, among others, are betting big on delivery platforms for growth. Interestingly with two giant ride-hailing apps Gojek and Grab witnessing superior growth in their food delivery business, opportunities for cloud kitchen firms are increasing.
In Malaysia, listed diversified conglomerate Malayan United Industries Berhad (MUI) – whose business interests span from confectionery to property – is betting big on startup investments to capitalise on the digitalisation boom. It has already invested in 5-6 startups since its foray into the VC space in 2020.
COVID casualty
Singapore-based fintech firm GoBear has announced that it will shut down its business, citing a challenging operating environment and difficulties in raising more funding.