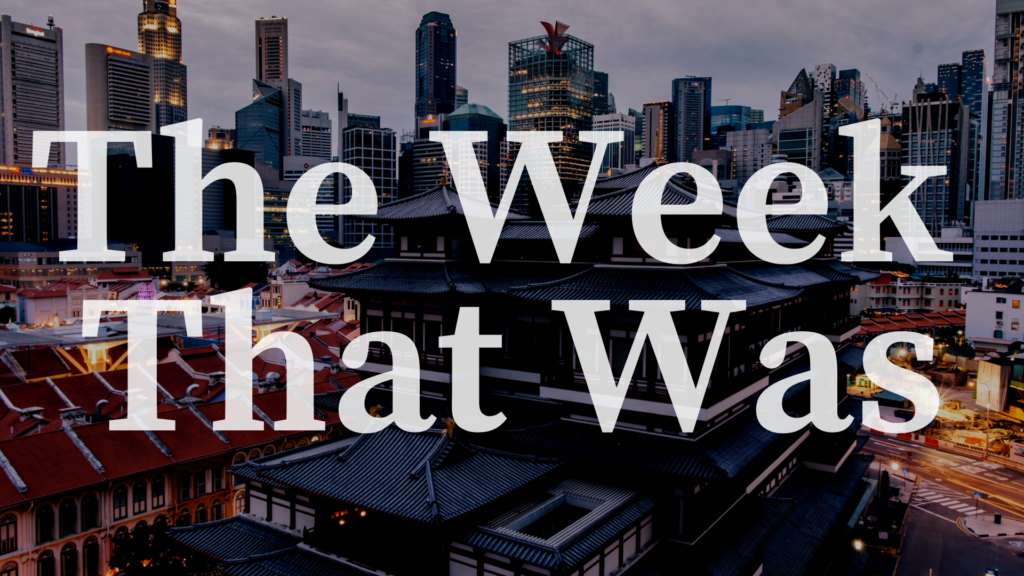 Read more at www.dealstreetasia.com
Dear Reader
This week's headlines on vaccines, blockbuster IPOs, and Big Tech's alleged criminal monopolies got us thinking about what's to come in the year ahead.
As of writing, Pfizer's COVID-19 vaccine is set to be deployed in the sixth country – the US has approved the jab for emergency use after the UK, Bahrain, Canada, Saudi Arabia, and Mexico. The vaccine, developed with German partner BioNTech, is expected to be authorised in more markets, including in the European Union, in the coming weeks. 
The two companies had started work on the vaccine just 11 months ago; vaccines typically take years to develop. The drugmakers are now warning people who have anaphylactoid reactions to other drugs or food to not take the jab, after two healthcare workers in the UK developed allergic reactions. 
Nevertheless, the rolling out of the vaccine does give some relief – that perhaps life (and business) can resume, albeit in an altered form.
Big Tech in focus
Despite the uncertainties, this week also saw two highly anticipated market flotations that, at least in the case of one of the companies' founders, were more successful than expected.
Shares in Airbnb closed on the first day of trading at more than double what they were priced in the initial public offering, valuing the company at more than $100 billion, or more than Expedia's and Marriott International's market capitalisation combined. 
The performance left the company's co-founder and CEO Brian Chesky momentarily speechless on live television. Chesky pointed out that a debt financing round in April, as the pandemic set in, had priced the 12-year-old company at about $30 per share, or $18 billion. 
Airbnb's listing was hot on the heels of that of food delivery company DoorDash, which surged 86 per cent on its debut and garnered the company a $71 billion valuation. Investors enjoying huge gains include SoftBank and Singapore sovereign wealth fund GIC.
The stellar listings, following those of Uber and Lyft the year before, illustrate investor expectations of the potential in the 'platform' model and sharing economy, even as the true viability of their business models remain in question. 
Meanwhile, regulators appear to be closing in on Big Tech. 
In the US, two antitrust suits from the government have been filed against Facebook. The complaints say that the company acquired Instagram and WhatsApp in order to stop competition against its social network. Facebook also allegedly increased prices and degraded the quality of user experiences on its platforms, and spied on users for profit. 
Closer home, our story looks at the impact that Vietnam's new tax regime has on the ride-hailing companies that operate in the country. A 10 per cent VAT is now payable, up from 3 per cent earlier. At the heart of the issue is whether businesses such as Grab and Gojek operate in the country as technology platforms or transport companies. 
Deal updates
Significant deals during the week included CVC Capital Partners's acquisition of Myanmar's largest telecom tower company. The purchase of Irrawaddy Green Towers (IGT), said to be valued at about $700 million, marks the global private equity major's first foray into the country. 
DealStreetAsia had first reported in March that IGT's shareholders, including Dubai-based Blue Stone Management and Lebanon-based investment firm M1 Group, were putting their stakes up for sale, and that three bidders, including two PE funds, had been shortlisted.
In Singapore, private equity firm Axiom Asia Private Capital has launched a new fund, Axiom Asia Co-Investment Fund II. Axiom Asia invests in mid-market, country-specific PE funds, and also co-invests with fund managers in Asian companies. 
In Indonesia, logistics startup Shipper is close to securing a $50 million Series B funding round, according to DealStreetAsia sources. Investors could include PE firms Warburg Pincus and Asia Partners. The latest funding comes just six months after its Series A round, which is believed to be up to $20 million from investors that included Naspers.
Another potential blockbuster deal could see Sequoia Capital and KKR & Co leading ByteDance's latest funding round. At $2 billion, the fundraising will value the Chinese TikTok owner at a whopping $180 billion.
Also in China, Tencent-backed online grocer Missfresh secured a strategic investment of over $300 million from a consortium of government-linked investment groups. 
Interviews
We carried an interview with China's Shenzhen Capital on the opportunities in domestic deals thrown up by the pandemic and the US-China standoff. In their view, the trade tensions have emphasised the need for "self-dependent technology and economy", and private capital is put to work to transform China's economy.
Our reporter in Jakarta spoke at length to the co-founder of KoinWorks, the Indonesian P2P lender serving small and medium enterprises, about the opportunities that the four-year-old company is set to tap in Indonesia. 
A challenging year in review
As 2020 comes to a close, DealStreetAsia reporters are putting together a slate of stories to take stock of what's happened in the last 12 months, and look ahead at what's in store.
Among the first pieces to have gone out was a review of venture capital activity in Vietnam that showed that the COVID-19 crisis has allowed local funds to tap into opportunities that earlier saw robust competition from foreign funds. Still, local players believe that a collaboration between local and foreign funds is "optimal."
And, across Southeast Asia, we looked at what are likely to continue to be the hottest investment trends. Companies in these five sectors have already seen some traction in the past year, even as startups in the health tech sector in particular, managed to adapt to address the immediate demands of the COVID-19 pandemic.  
That's it from the team this week.