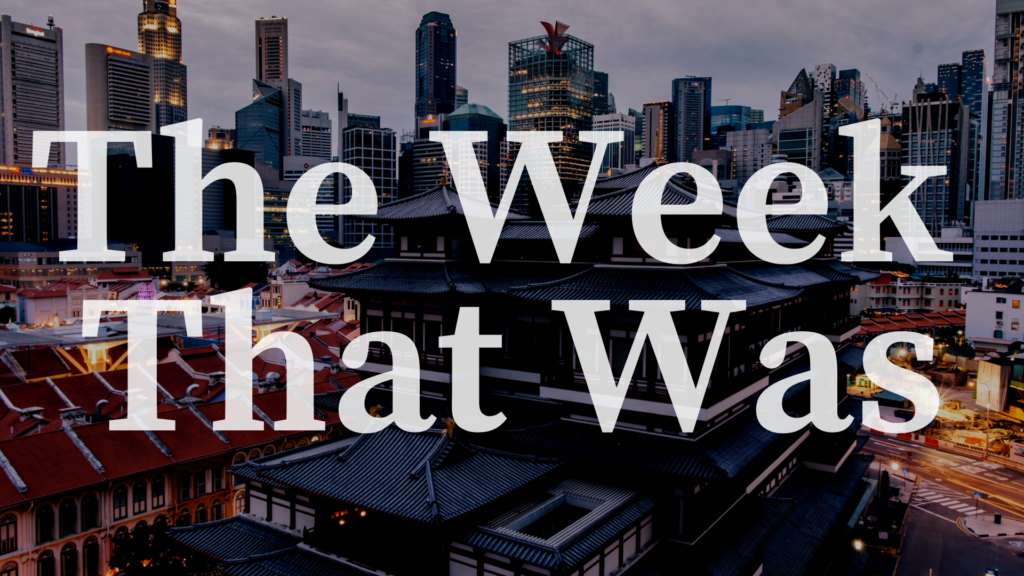 Read more at www.dealstreetasia.com
There are SPAC mergers, and then there are mega SPAC mergers, as the Southeast Asian ride-hailing decacorn and super app Grab Holdings showed this week.
On Tuesday, Grab announced that it has inked a deal to list on the Nasdaq via a merger with the blank cheque company Altimeter Growth Corp., valuing it at $39.6 billion and setting a new milestone for the global SPAC boom.
The deal also means it's a long-awaited payday for shareholders including SoftBank, which will hold an 18.6% stake, valued at $7.4 billion upon de-SPAC. Uber, which had struck a deal with Grab in 2018 for a 27.5% stake in exchange for exiting Southeast Asia, is likely to walk away with a 14.3% stake valued at $5.7 billion.
Grab's revenue multiples appear to be at the high end, compared with the wider universe of publicly-listed gig economy platforms.
Even as it goes public in the US, Grab will remain focused on Southeast Asia, co-founder and CEO Anthony Tan told Nikkei Asia.
Grab may also be considering a secondary listing in its home market of Singapore after completing a Nasdaq listing, Reuters reported. A listing on SGX would enable it to have an investor base close to its regional business, potentially offering its customers, drivers and merchant partners easier access to trade its shares.
More significantly, Grab's listing suggests that investors clearly see potential in Southeast Asia. After all, the region is recovering smartly from the COVID-19 pandemic, and deal activity is picking up.
Data-led stories and reports
Southeast Asia-based startups kicked off 2021 in style, raising a record $6 billion in the first quarter. According to our latest report, companies in the region inked at least 211 deals in Q1 to raise close to 70% of the total capital secured in the entire 2020.
The pick-up in dealmaking highlights how investors are increasingly getting comfortable parking capital in Asia, including in China and India, which recorded similar fundraising rallies in March.
Indian startups raked in at least $2.38 billion across 93 VC and PE transactions in March, a sharp 72% jump from the same month last year, according to our proprietary data.
In China, after two months of slowdown, PE-VC deal-making staged a comeback in March, setting a new record of more than $11.4 billion in monthly capital deployment.
The deal-making momentum may continue in the new quarter, too, as these major transactions from last week suggest.
Deals corner
Nasdaq-bound Grab Holdings picked up a stake in Indonesia's Emtek Group, sources confirmed to DealStreetAsia. Grab made the investment in Emtek as part of its private placement led by South Korea's NAVER Corporation. The Sariaatmadja family, which owns Emtek, also participated in the $4 billion PIPE deal that was part of Grab's SPAC merger with Altimeter.
MDI Ventures, the venture arm of Telkom Indonesia, is finalising a $20 million investment in Djarum Group-backed Cermati. The fintech platform is in the process of raising a $30 million Series C.
Edtech platform Ruangguru also raked in capital this week led by Tiger Global. The US investor injected $50 million in Ruangguru as part of its Series C2 round.
Tiger Global also led a $100 million Series D funding in the Indian social commerce startup DealShare this week.
Indonesian e-commerce unicorn Bukalapak secured a strategic investment from Mandiri Capital Indonesia and BRI Ventures. Meanwhile, Reuters reported that Bukalapak garnered $234 million from Microsoft, Singapore's GIC, and Emtek.
Indonesia-based digital logistics provider Shipper has snagged $63 million in its Series B round led by DST Global Partners and Sequoia Capital India.
In India, our reporters got wind that gourmet meat startup Licious is in talks with a host of investors including Singapore state-owned investment firm Temasek to raise a total of about $80-100 million in its Series F round.
Indian edtech unicorn Byju's continued its fundraising spree, raising an additional $455 million in its ongoing Series F funding round reportedly at a valuation of $15 billion.
Meanwhile, SoftBank Vision Fund 2 is expected to invest $450 million in Swiggy in a deal that will mark its first direct bet in India's foodtech sector.
Loss-making Southeast Asian loyalty and cashback platform Fave was acquired by Indian merchant commerce unicorn Pine Labs. The deal value of $45 million is significantly lower than the funds Fave had raised so far.
In another distress sale, Flipkart Group is said to be close to buying Indian travel and hotel booking platform Cleartrip. The cash-and-stock deal will value Cleartrip at almost $40 million, Reuters reported.
Interviews
Global private equity investor Partners Group is eyeing tech opportunities in Asia, as the sector's growth in the region accelerates. In an interview with DealStreetAsia in Singapore, Cyrus Driver, managing director of Partners' Private Equity Technology business unit, said software-as-a-service (SaaS) businesses in the region, in particular, are potential investment targets.
Indonesian investment firm Prasetia Dwidharma, which has invested in more than 100 early-stage startups in the last five years by dipping into its balance sheet, is now in talks with external parties to raise a venture fund of its own. Prasetia's co-founder and CEO Arya Setiadharma said it will look to support either seed or pre-Series A companies, depending on the quantum it manages to close.
Now, a snapshot of fundraising activity this week.
On the fundraising trail
Singapore VC Jungle Ventures is in the market for its fourth Southeast Asia fund. Jungle is said to be eyeing a target corpus of over $400 million. The VC is looking to launch the early-stage fund later this year or in early 2022.
Genesis Alternative Ventures, a Singapore-based venture debt firm, closed its debut fund at $80 million, exceeding its target of $50 million.
Tsingyuan Ventures, a California-based, technology-focused venture fund, is in the market for a new fund, Tsingyuan Ventures II LP, to invest in early-stage, cross-disciplinary ventures with a focus on the US and China. Tsingyuan told DealStreetAsia that it has so far raised up to $80 million in commitments.
5Y Capital, the Chinese VC firm that has backed smartphone brand Xiaomi and online short-video app Kuaishou, closed an unspecified number of USD- and RMB-denominated funds at over $2 billion in total.
Vietnam's new VC firm Touchstone Partners secured the first close of its debut $50 million fund to invest in early-stage startups. Limited partners in the fund include Pavilion Capital, Vulcan Capital and other institutional investors and family offices.
International Finance Corporation (IFC), a member of the World Bank Group, is considering investing up to $20 million in the latest growth fund of India-based Faering Capital.
Indonesia-based early-stage venture capital firm Alpha JWC is raising $250 million for its third vehicle that will seek investment opportunities in the seed to Series B stages across various sectors, a development first reported by DealStreetAsia in September last year.
Finally
Is the screen fatigue, exacerbated by the pandemic-induced demands of work-from-home, getting the better of you? One of the many possible escapes is audio, including music streaming and podcasts — just ask the young adults of Indonesia.
According to a study conducted by Spotify in June 2020, over 20% of its Indonesian users listen to podcasts. The time spent on podcasts grew ten-fold in 2019, driven by Gen Z and millennial users. Indonesia saw a 149% increase between June 2019 and June 2020 in the number of users on Spotify.
Among the platforms looking to make the most of this trend is Noice, which we profiled this week. The music streaming and podcast platform, owned by the IDX-listed MARI, is emerging as a challenger to Spotify, in the Southeast Asian nation.
Unlike Spotify that has partnered with podcast content creators in Indonesia, Noice builds its entire repertoire in-house with an emphasis on popular genres such as comedy and horror.
Noice started as a radio streaming platform and subsequently evolved into a radio streaming, music, and podcast platform in October 2019. By 2020, the majority of content on the Noice platform was dominated by podcasts.
Grab your headphones, and turn up the volume.