Jobs
Teachers union wants school district to provide more time off, work-from-home agreements, due to COVID-19 | Alerts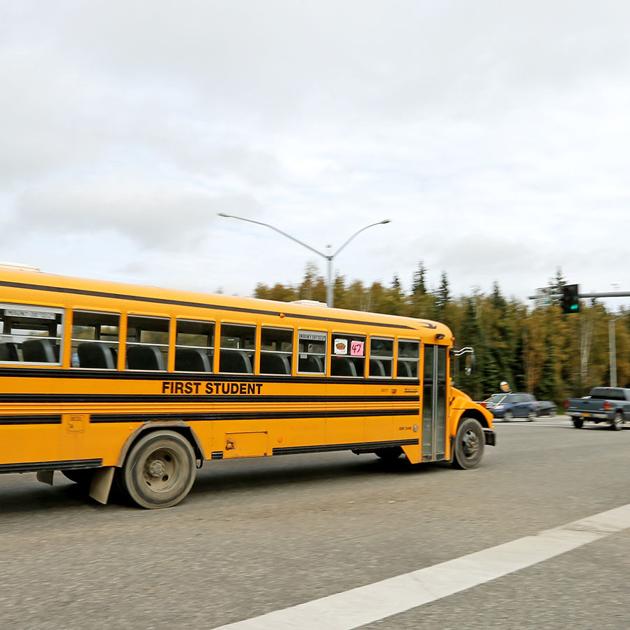 Read more at www.newsminer.com
The teachers union continued negotiating with the school district Tuesday as it seeks to raise working conditions for its members, many who believe it's unsafe to teach in-person classes during the COVID-19 pandemic.
Sandi Ryan, president of the Fairbanks Education Association, said a new agreement known as a Memorandum of Understanding was provided to the school district for consideration. The memorandum calls for expanding leave policies for teachers impacted by COVID-19 and creates accommodations for teachers with high risk individuals in their household.
"We believe that our MOU language is reasonable, ensuring that the (Alaska) Smart Start mitigations and planning is now grounded in language that can be easily located and digested for all involved — staff, administrators, parents," Ryan said in an email.
The school district provided a counter proposal Tuesday, according to Ivory McDaniel-Ilgenfritz, executive director of human resources.
"We met this afternoon to clarify some items on the proposal, and then FEA requested for additional time to discuss with their membership," read a statement from McDaniel-Ilgenfritz.
Later, Ryan was in a meeting and could not be reached.
The negotiations come as high schools welcomed students back to school buildings on Monday in the last wave of public school reopenings that began Jan. 19.
The Fairbanks North Star Borough Board of Education voted to offer in-person learning despite the misgivings of public education labor unions, who denounced the decision to open schools and asked to discuss worker safety issues. The district remains in the operational high risk zone for virus transmission while the number of new COVID-19 cases reported daily in Alaska and in the borough has declined. Fairbanks Memorial Hospital reported one virus patient as of Tuesday morning.
The agreement proposed by the teachers union puts a lot of COVID-19 policies and practices established by the school district into writing, outlining requirements for face masks, sanitization and social distancing. The agreement states that each classroom shall have an employee area "at least 6 feet away from any student."
The agreement also states that any teacher who tests positive for COVID-19 "is presumed to have contracted an occupational disease arising out of and in the course of employment" and will be provided administrative leave, leave under the Families First Coronavirus Response Act or other government relief.
According to the district COVID-19 data dashboard, 133 public education staff have tested positive for the virus since August. More than 100 of the cases were reported while the district was in remote learning status.
The memorandum provides new accommodations for teachers experiencing child care issues in connection with COVID-19, allowing them to use sick leave or to take unpaid leave.
"An employee who must care for the employee's dependant because of a school closure due to COVID-19 precautions will not be required to use their accumulated leave," the memorandum reads.
The agreement states that the school district should "provide reasonable accommodations for those employees with verifiable health risks, or who are at high risk of COVID-19" as defined by the federal Centers for Disease Control and Prevention.
The CDC considers "older adults" at higher risk of severe illness from COVID-19 but "older" is not clearly defined. The website states: "People in their 50s are at higher risk for severe illness than people in their 40s. Similarly, people in their 60s or 70s are, in general, at higher risk for severe illness than people in their 50s. The greatest risk for severe illness from COVID-19 is among those aged 85 or older."
People with underlying health issues are also at higher risk, according to the CDC. That list includes heart conditions, asthma, diabetes, kidney disease, obesity, smoking and pregnancy.
Under the proposed agreement, those teachers with a household member who is high risk "as defined by the CDC" would also be eligible to take unpaid leave.
If a teacher is exposed to the virus or suspected to have been exposed at work, they will not be required to use sick leave during the quarantine period under the agreement.
The agreement encourages the school district to offer remote work options to teachers with child care issues or who are exposed to COVID-19 outside of work and must quarantine.
Contact staff writer Amanda Bohman at 459-7545. Follow her on Twitter: @FDNMborough.