Venture Capital
Sproud attracts new investment to expand markets for plant-based milk | Food Industry News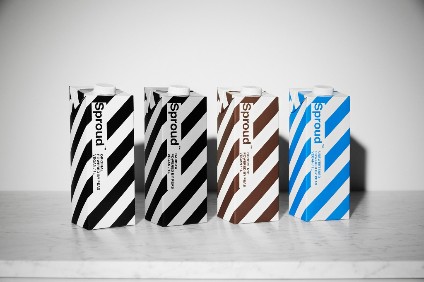 Read more at www.just-food.com
Sproud makes plant-based milk from yellow split peas
Milk-alternative business Sproud based in Sweden has received GBP4.8m (US$6.5m) in funding from venture-capital investor VGC Partners in London.
Founded in 2018, Sproud produces a range of plant-based milks using split yellow peas as the main ingredient, along with non-GMO oils and syrups, and added "essential vitamins". The products are all free-from lactose, gluten and soy. "When compared to oat milk, the Sproud variants contain double the amount of protein (five times the amount in almond milk) and far less sugars", the company claimed in a statement.
Sproud will use the funds to expand distribution for its 100% vegan alternative milks in its key markets of the UK, the US and Canada. In the UK, the firm supplies Waitrose, Amazon and Ocado, and also independent shops, cafés and restaurants.
Nicklas Jungberg, a co-founder of Sproud and also its chairman, said: "We are really pleased to have the backing of VGC on our mission to create the best tasting, and most sustainable plant-based offering on the market. We have reached a stage where most people are now aware of the positive impacts that swapping dairy for vegan substitutes would have on our planet and health."
Headquartered in Malmö, Sweden, Sproud employs six people in the Nordics and exports to 15 markets. The new funding takes the company's financing to date to GBP8.7m. Past investors include Findeln Holding, a Malmö-based, family-owned investment company in which Sproud's co-founder Jungberg is a majority shareholder, and Swedish investment group Dream Beverage. 
VGC, meanwhile, has also previously invested in egg-alternative business Just.
Parminder Basran, who founded VGC in 2011, added: "We believe Sproud has the potential to become a global leader in the huge and growing dairy-alternative market, owing not only to its superior taste and nutrition profile, but also due to its positive environmental and sustainability credentials.
"Through our experience of backing innovative food and drink brands, we have a deep understanding of the plant-based market, including from the perspective of evolving consumer demands and the cutting-edge product innovation that is catering to this."