Entrepreneurship
Rivals Grab and Gojek (Now GoTo) Evolve from Ride-Hailing to Fintech Behemoths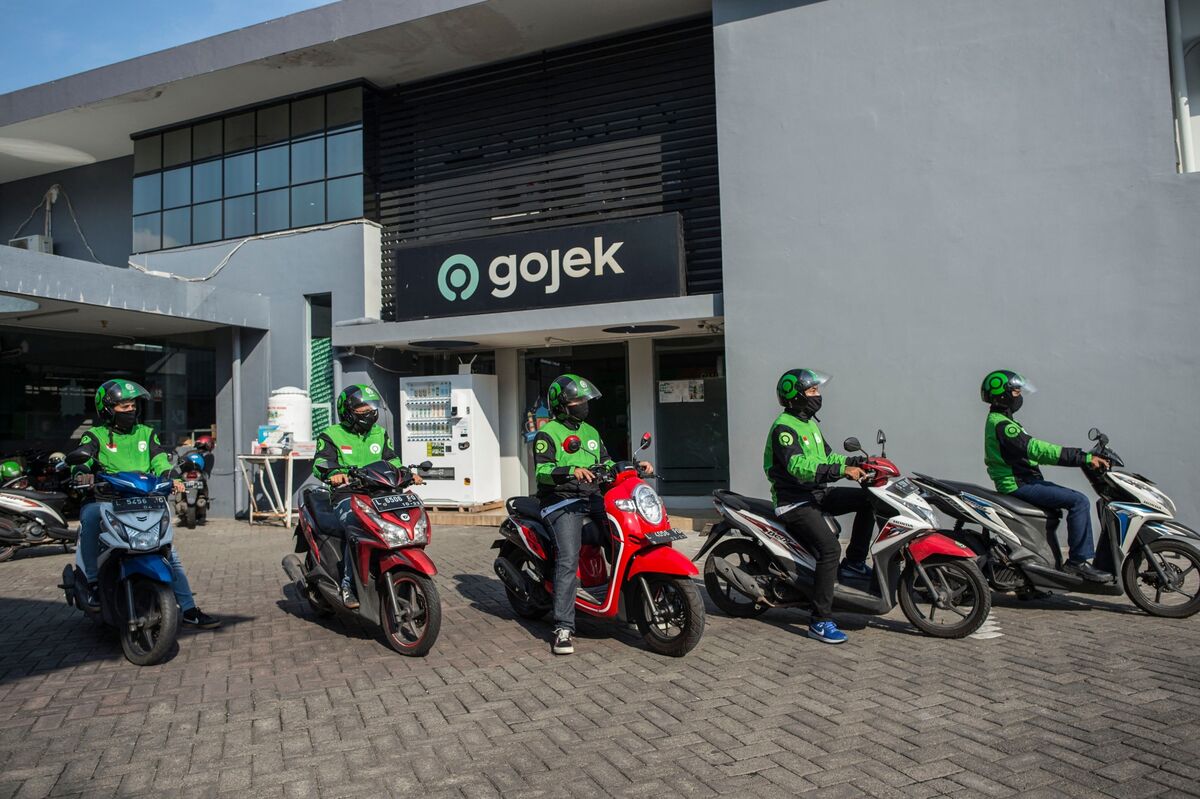 Read more at www.bloomberg.com
The rivalry between Southeast Asia's leading super-apps just got more intense — and more intensely oriented toward fintech. 
Last month, Singapore's Grab Holdings Inc. said it's going public in the U.S. through the largest-ever merger with a blank-check company. And now, Indonesia's Gojek is merging with e-commerce firm PT Tokopedia to create a digital behemoth in the world's fourth-most-populous nation. GoTo, the merged entity, will seek a dual listing in the U.S. and Indonesia this year.
For both Grab and GoTo, which have their roots in ride-hailing, the purpose of their newly acquired balance-sheet heft will be to own the financial lives of customers, drivers and merchants. The starting point is payments. While cash is still the dominant medium for settling transactions in Southeast Asia, the 36% compounded annual growth in electronic wallets will far outpace the 5% yearly increase in cash use between 2020 and 2025, according to Bloomberg Intelligence.
Payments won't make money. Data from Grab shows adjusted net revenue from payments actually fell 7.5% last year, despite total transaction value rising around 14%. While this hit could be explained away as Grab simply sacrificing the "take rate" — the amount it extracts from each transaction — to help consumers and merchants amid the pandemic, the weaker figure is also testament to fragility of payments alone. But payments offer platforms an entry point into large databases to predict creditworthiness. Indeed, Grab's financial unit is betting on non-payments, such as loans, insurance and wealth management, to drive a 23% average annual growth through 2023. Grab has also won a Singapore virtual bank license, which will allow it to harness its customer insights to underwrite loans.
GoTo may be making the same calculation. While each transaction could offer a chance to pinch a penny for itself, GoTo Financial is opting to view each purchase, ride-booking, or meal order as a data-collection opportunity, allowing it to build a valuable picture of customers' spending and income — and predict their loan requirements. It plans to do so while keeping its own balance sheet light and relying on partner financial institutions, such as PT Bank Jago, an Indonesian lender it has invested in. In a nation of 270 million, where 52% of the adult population doesn't have bank accounts, even the larger state-owned lenders may want to use GoTo's credit scores.
This playbook is the same as Ant Group Co.'s Alipay and Tencent Holdings Ltd.'s WeChat Pay. Ant proved astoundingly resilient last year despite the pandemic and a government crackdown that saw its Hong Kong listing getting aborted. Its profit climbed 41% in the December quarter, outpacing the 16% growth in operating income at affiliate Alibaba Group Holding Ltd.'s core e-commerce business. Tencent's fintech business likewise outshone its games and advertising divisions over the period.
But while China's President Xi Jinping has warned that Beijing will go after platform companies that have amassed huge amounts of data to corner market power, the regulatory and political environment in Southeast Asia remains more than supportive of fintech. Covid-19 lockdowns and physical distancing have seen resistance to online financial services crumble. This has been a boon to firms like Grab and Gojek. Their legacy ride-hailing businesses were built around mobility, which the pandemic brought to a grinding halt last year.
After the coronavirus scare recedes, customers that have adapted to digital technologies won't go back to visiting bank branches. Super-apps, which allow emerging-market users to avoid overloading their inexpensive smartphones with many different services, are betting on this permanent change in habit. Between Gojek, which is used frequently but for limited durations, and Tokopedia, which consumers visit less often but where they spend more time shopping and paying bills, the combined platform has a presence in activities that make up two-thirds of Indonesia's consumer spending. For any startup with a novel fintech idea, a partnership with GoTo may make more sense than going it alone. 
That could turn these platforms into fintech marketplaces — much like Alibaba's Taobao is for consumer goods — where all number of sellers vie to get listed, allowing super-apps the opportunity to sell premium placements or conduct a bidding war among rivals. The beauty of that approach is that no matter which insurance or wealth management product emerges victorious, GoTo Financial still wins.
But building that kind of platform power could be a much tougher battle than putting together a fleet of cars or delivery bikes. 
This column does not necessarily reflect the opinion of the editorial board or Bloomberg LP and its owners.
To contact the editor responsible for this story:
Howard Chua-Eoan at [email protected]