AI
Rescuers detect signal from downed Sriwijaya Air plane in Java Sea – National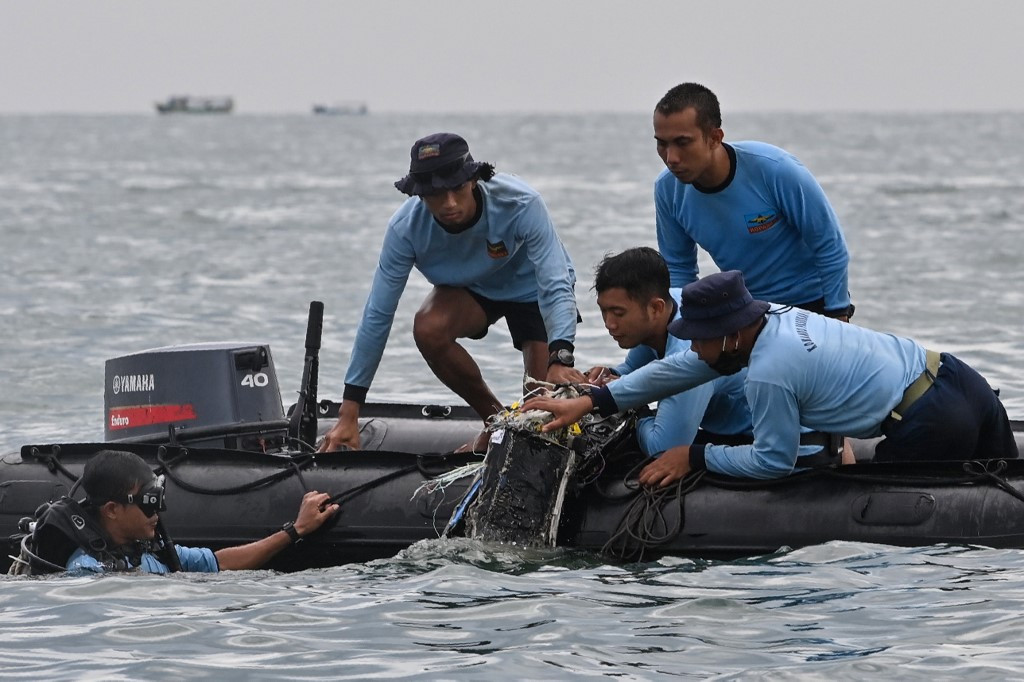 Read more at www.thejakartapost.com
Rescuers said Sunday they had detected a signal from a Boeing passenger plane that crashed into the Java Sea shortly after takeoff with 62 people on board.
A military vessel "has found the signal from (Sriwijaya Air) SJ182" and divers had recovered parts of the plane from around 23 metres (75 feet) below the water's surface, the transport ministry said in a statement, citing Indonesian Military (TNI) chief Hadi Tjahjanto.
The ministry did not specify if the signal was detected from the downed plane's black box. 
Sriwijaya Aairline plane with 62 people on board is suspected to have crashed into the sea shortly after the Boeing passenger jet took off from Jakarta airport on Saturday, authorities said.
Flight tracking data showed the Sriwijaya Air Boeing 737-500 plunged into a steep dive about four minutes after it left Soekarno-Hatta international airport.
Without access yet to the plane's black-box flight recorders, it's impossible to say what may have triggered the sudden dive, said Jeffrey Guzzetti, the former head of accident investigations at the US Federal Aviation Administration as quoted by Bloomberg. "Right now, given the amount of sparse information, that flight track could fit many scenarios, such as flight crew confusion, instrumentation problems, catastrophic mechanical failures or even an intentional act," he said.
Sixty-two passengers and crew were on board, including 10 children, Transportation Minister, Budi Karya Sumadi, told reporters.
The suspected crash site is near tourist islands just off the coast of Indonesia's sprawling capital.
Sriwijaya Air flight SJ182 was bound for Pontianak, in West Kalimantan, about 90 minutes flying time over the Java Sea.
The plane that Sriwijaya Air was flying is a 737-500 model that's much older than the Max 737 aircraft.
"This is not even the model before the Max, it has been in service for 30 years so it's unlikely to be a design fault," said Richard Aboulafia, an aviation analyst at Teal Group Corp, quoted by Bloomberg. "Thousands of these planes have been built and production ended over 20 years ago, so something would have been discovered by now."