Notes: Smyly's debut, prospects rising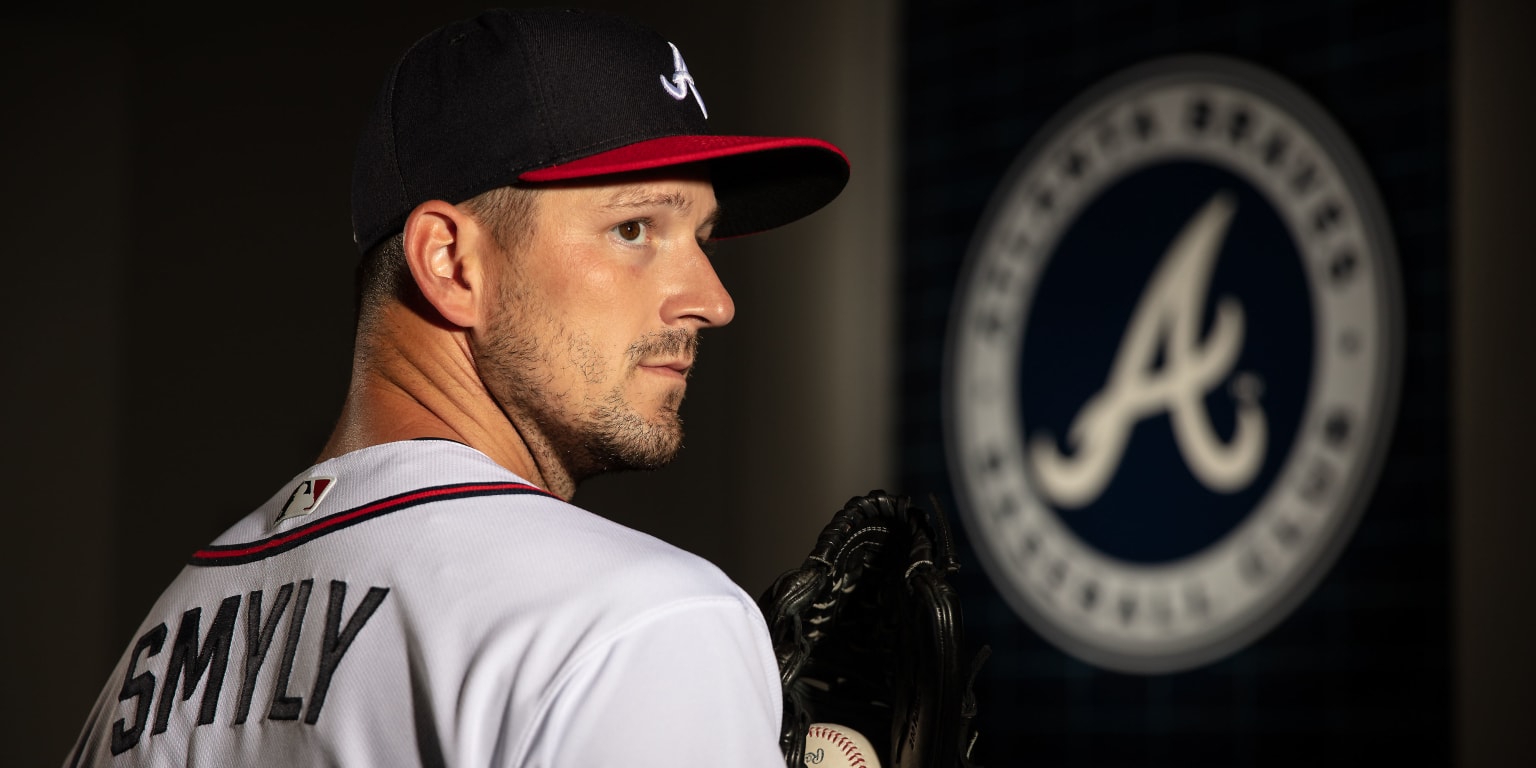 Though he felt like he might have been shaking off a little offseason rust, Drew Smyly got through his Braves debut with further reason to be excited about the upcoming season.
Smyly recorded three strikeouts and surrendered just one hit while tossing two scoreless innings in an 8-1 loss to the Orioles on Wednesday afternoon at CoolToday Park. The veteran lefty signed a one-year, $11 million deal with the Braves in November.
"I felt a little out of sync out there, but I feel like I made a pretty good adjustment from the first inning to the second inning," Smyly said. "So, it's nice to know the first time out I'm able to feel where I might be off with my mechanics and make that in-game adjustment and go right back out there."
Smyly surrendered a leadoff single to Austin Hays, then cruised through the next six batters. He struck out Chance Sisco, Adley Rutschman and Pat Valaika during a perfect second inning. Rutschman ranks as the game's No. 2 prospect per MLB Pipeline.
"It was good," Braves manager Brian Snitker said. "I liked what I saw."
Smyly garnered the attention of the Braves while posting a 3.80 ERA over five starts (21 1/3 innings) for the Giants last year. The sample size was extremely small, but the 31-year-old southpaw drew attention while producing a career-best 37.8 percent strikeout rate with the assistance of a livelier four-seam fastball. His average four-seam velocity rose from 91.2 mph in 2019 to 93.8 mph in 2020.
"This whole spring I've felt great," Smyly said. "I feel like I have a really good idea of the type of pitcher I am. It takes a long time for a lot of guys to figure it out. The game is always evolving. You have to keep making adjustments. But I feel like I'm in a really good place."
Asked again about rising prospect Michael Harris, Snitker said, "I could talk about that kid every day."
Harris will continue to generate a lot of chatter while displaying the talents he developed while growing up about 20 miles southeast of downtown Atlanta in Stockbridge, Ga. The 19-year-old outfielder has played just 53 games at the professional level. But he still earned an invite to the Braves' alternate training site last summer and was a non-roster invite to big league camp this year.
Harris recorded a hit during Tuesday's win against the Twins and fouled off a few pitches before grounding out in Wednesday's loss. He currently ranks as the Braves' No. 12 prospect per MLB Pipeline. But his five-tool talents could skyrocket him up the rankings soon.
"I remember [Nick] Markakis came back from the alternate site raving about him," Snitker said. "I can see it. He's got that look and he carries himself well. It looks like he can track the ball and run around the outfield good. He can throw the ball good. That's a good-looking young ballplayer right there."
Ozzie Albies' first hit of the spring was a fourth-inning solo shot against Orioles right-hander Dillon Tate. Albies missed much of last season because of a bone bruise in his right wrist. But he hit .314 with seven homers and a .883 OPS over the 30 games (postseason included) he played after being activated from the injured list.
The most encouraging part of Albies' finish was him hitting .280 with five homers (one every 18.6 at-bats) and a .796 OPS against right-handed pitchers. This specific production proved his wrist was healthy and further highlighted the progress he's made from the left side of the plate.
"If Ozzie is healthy and nothing is bothering him, as long as he gets more at-bats and consistent playing time, he's going to be fine," Snitker said.