Kaylee McKeown breaks 100m backstroke world record at Australian Olympic trials
Queensland swimmer Kaylee McKeown has broken the world record in the women's 100 metre backstroke at the Australian Olympic swimming trials.
Key points:
McKeown beat the previous world record by 0.12 seconds
She said the death of her father last August drove her to succeed
Emily Seebohm also qualified, with Toyko set to become her fourth Olympic Games
McKeown swam a time of 57:45 to beat the previous world record held by the United States, Regan Smith of 57:57 by more than a tenth of a second.
Emily Seebohm came second to qualify for her fourth Olympic Games.
McKeown's father, Sholto, died last August and McKeown said that drove her to succeed.
"Well, I guess with COVID and the passing of my dad in August last year, it's been a huge, huge build up to these trials and you know I have turned it into a bit of a hunger and motivation behind me," she said.
"So, you know to get up and do that tonight was not only for me but my family and my USC (University of the Sunshine Coast club) and all the support staff as well."
McKeown swam within 0.06 seconds of the world record in Sydney last month, but said she wasn't targeting it at the trials.
"To finally get myself onto that Olympic team is a dream come true, it really is," McKeown said.
"I wouldn't say [the record] was a goal, I'm more of a process-oriented person and it just so happened that I nailed all those little pin-points that we're going for," she said.
An emotional Emily Seebohm was in tears after qualifying for her fourth games.
"I knew this was going to be super tough to make this team and you know I really wanted to go to a fourth Olympics, you know, that was my dream when I started."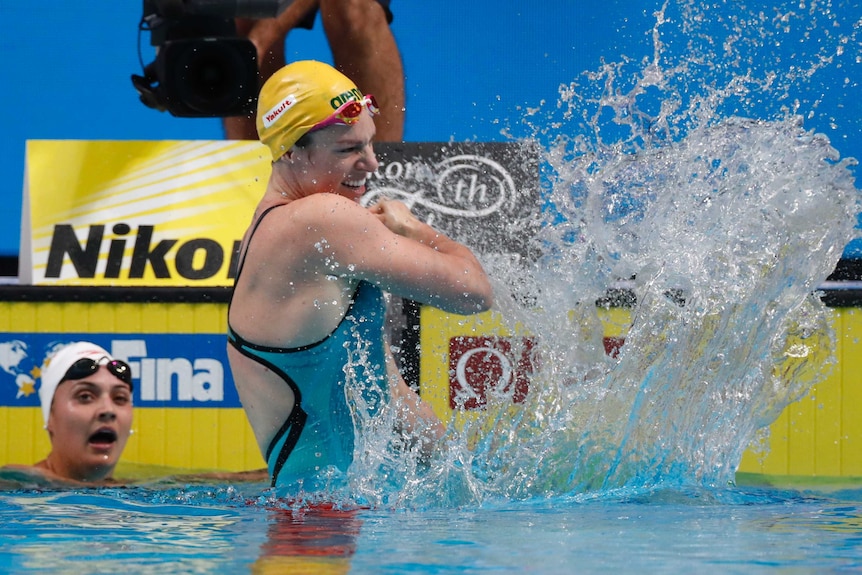 Seebohm said she was motivated by her failure to qualify for 2019 Australian World Championships team.
"Two years ago, I didn't feel comfortable in my togs and to be here and feel comfortable again and to race happy again is such a blessing," Seebohm said.