AI
Ka'ai Tom designated for assignment by Athletics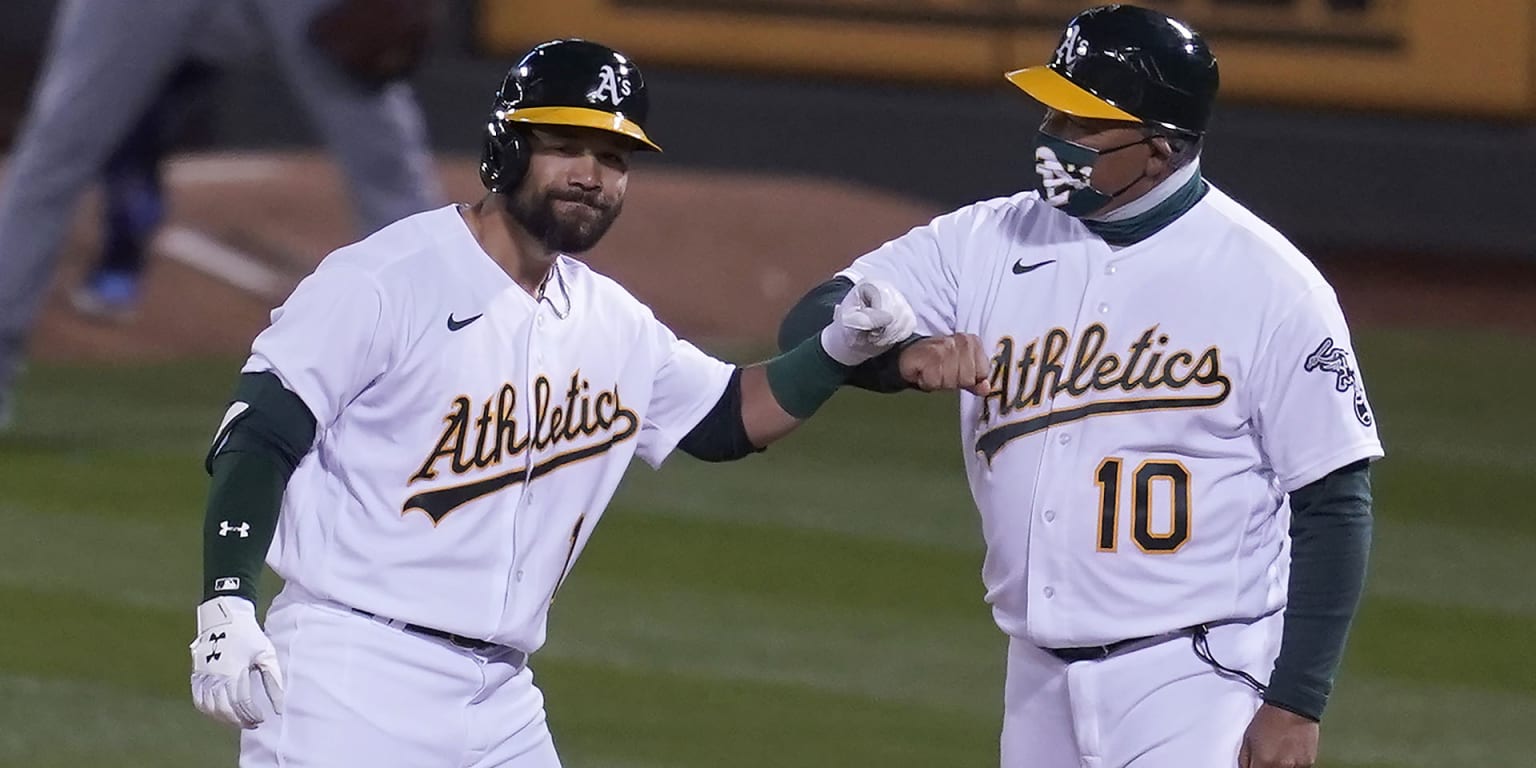 Tom, whom the A's selected in the Rule 5 Draft in December, appeared in just nine games this season, hitting .063 while also providing a memorable moment during the club's opening series against the Astros when he took the mound and tossed a scoreless ninth inning in a blowout.
Because Tom was a Rule 5 Draft pick, he must be put through waivers, and if he goes unclaimed, he must be offered back to his original club, the Indians, for $50,000. If Cleveland decides against bringing him back, the A's could opt to assign Tom to a Minor League roster or release him. The selection came with an initial cost of $100,000 for Oakland.
Tom intrigued the A's after hitting .290 with a .912 OPS to go with 23 home runs, 27 doubles, 10 triples and 86 RBIs in 132 games combined at Double-A and Triple-A in 2019. The 26-year-old outfielder then earned his way onto the Opening Day roster in Spring Training, hitting .310 with a .964 OPS in 12 Cactus League games.