Grand prix chief disappointed Melbourne race was cancelled, and says it could have been run safely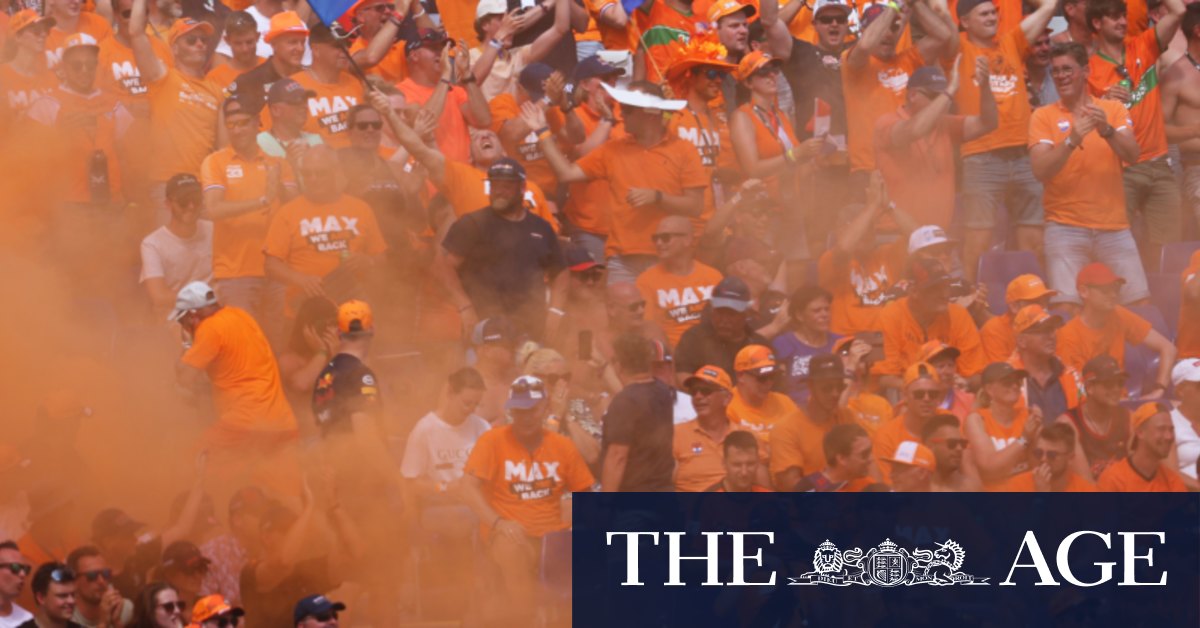 Read more at www.theage.com.au
Mr Westacott, whose organisation is a government entity, said he had been doubtful about the prospect of the MotoGP going ahead on Phillip Island because the regional setting made it difficult to accommodate teams safely. But he had maintained hope that the Australian Grand Prix at Albert Park might be approved by Premier Daniel Andrews and his cabinet.
'We had a plan and we've got a plan and it was a plan that was applicable. There's dozens of conditions.'

Grand prix chief executive Andrew Westacott
Formula One organisers had recently sought certainty from Victoria about quarantine arrangements, Mr Westacott said, but "it was really only on Monday afternoon that the decision was made that the events won't go ahead.
"I'd always had a view that this [Formula One] was 50-50. I can mount a strong argument that the event should go ahead. I could also mount an argument as to why it wouldn't go ahead. But it is not for me to make those decisions because I don't have all the information.
"I'm disappointed, but I'm not sitting in judgment on the state government or the federal government on any of this."
Mr Westacott confirmed that the Australian Grand Prix Corporation and the sport's governing body, the FIA, had put detailed COVID-19 mitigation plans before the Victorian government before this week's decision to cancel.
Under those plans, up to 1600 people from the 10 Formula One teams would have travelled to Australia on chartered flights and stayed in "bubble arrangements" in hotels. They would have had no contact with the public.
Mr Westacott said members of the Formula One teams were close to 90 per cent vaccinated against COVID-19 and were tested for the virus up to three times a week. Although races had been cancelled this year in Singapore, Canada and Japan, recent races in France and Austria have been held in front of thousands of spectators.
"We had a plan and we've got a plan and it was a plan that was applicable. There's dozens of conditions. But ultimately the main conditions are the ability to enter the country and to be able to operate with these regimens in place," he said.
"Health officers have a health act, they have a duty of care, they have all those other things. And then there is that default position that we take as a state and a nation, and I'm not here to defend that … all we can do is have a red-hot crack and put up the most compelling position."
Loading
Sports Minister Martin Pakula on Tuesday said low vaccination rates, national cabinet's decision – pushed by Mr Andrews – to halve international arrivals and a requirement by Formula One for certainty about the Melbourne event by the end of the week all contributed to the decision to cancel.
He said Victoria was still negotiating with Formula One's owner, America's Liberty Media, over whether the state would have to pay this year's licence fee to host the grand prix. After the 2020 event was cancelled Mr Pakula confirmed the hosting fee, believed to be about $60 million, would not be paid.
Mr Westacott said he was discussing with the sport's owners the possibility of running extra Formula One and MotoGP events for Victoria in future years to compensate for those that had been cancelled.
Motorsport Australia's Mr Arocca said the decision by Singapore to cancel its race a month ago had made him more doubtful about the viability of the November race in Melbourne. He said the Australian Grand Prix had made an enormous effort to plan to minimise the risk of an outbreak in Melbourne. It would have taken a "confluence of events almost unimaginable for the plan to break down", he said.
Both Mr Westacott and Mr Arocca said they were confident a Formula One grand prix in Melbourne in April and a MotoGP race at Phillip Island in November would go ahead in 2022.
The Morning Edition newsletter is our guide to the day's most important and interesting stories, analysis and insights. Sign up here.