Game Preview | Saints vs. Eagles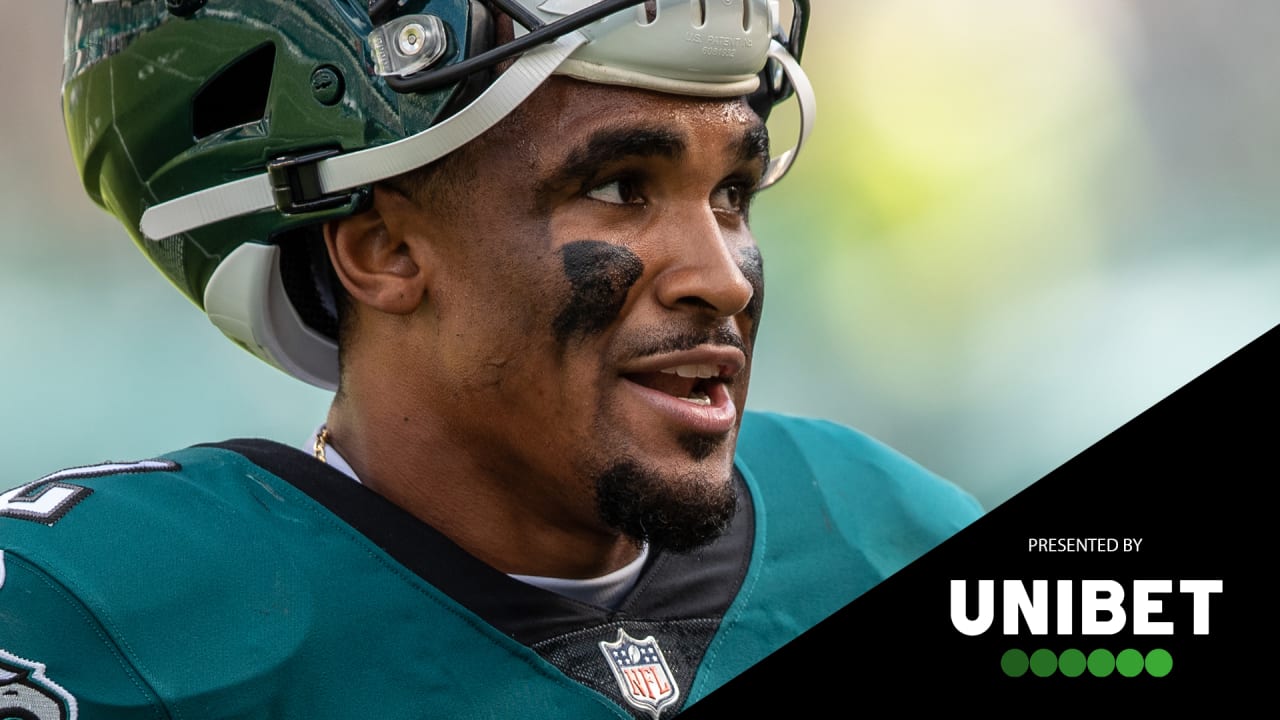 Read more at www.philadelphiaeagles.com
Yes, Jalen Hurts will make his first career start at quarterback Sunday when the Eagles host the New Orleans Saints at Lincoln Financial Field (3:40 PM Kickoff Show presented by Axalta/4:25 PM kickoff on FOX). Here's a quick look at how rookies have performed under center for the Eagles in recent years.
First Starts by Eagles Rookie Quarterbacks Since 1999
Below is a list of how rookie quarterbacks have fared in their first start for the Eagles since Donovan McNabb's rookie campaign of 1999.
• Donovan McNabb (1999) – 8/21 for 60 yards, 49 rushing yards in 35-28 win over Washington
• Nick Foles (2012) – 21/46 for 204 yards, 2 INT in a 31-6 loss to Washington
• Carson Wentz (2016) – 22/37 for 278 yards, 2 TDs in a 29-10 win over Cleveland
Sunday's game will present quite a challenge as the Saints look to clinch the NFC South title and maintain the No. 1 seed in the conference. The Saints enter Sunday's game with a league-best nine-game win streak and hold a one-game lead over the Packers for the first-round bye and home-field advantage for the playoffs.
The Eagles will learn about the rookie second-round pick and the rest of the offense. There will be a 12th different starting offensive line combination for the Eagles with Nate Herbig back at right guard and Jack Driscoll at right tackle. Head Coach Doug Pederson hinted at other potential changes.
The Saints are known for their top-flight offense, but it's the defense that's powered the team to the top of the conference. Since Week 9, according to NFL Media Research, the Saints' defense is first in the NFL in points allowed (8.8 per game), yards allowed (233.4 per game), rushing yards allowed (55.8 per game), red zone (22.2 percent), and takeaways (13).
Now, let's not get carried away. The offense is still one of the most productive units in the game. Taysom Hill will make his fourth career start in place of Drew Brees, who is on Injured Reserve with a ribs injury. With Hill at quarterback since Week 11, the Saints have averaged 200.7 rushing yards per game, most in the NFL over that span according to NFL Media Research. Believe it or not, though, it's impacted running back Alvin Kamara in the pass game. With Brees, Kamara led the league in targets per route run (36.9 percent), per NFL Media Research. That's down to 15 percent. Meanwhile, wide receiver Michael Thomas has feasted with targets on 41.4 percent of his routes since Hill took over. The Saints are also averaging a league-high 7.3 big plays (10+ runs/20+ pass) per game in Hill's starts, according to NFL Media Research.
Will the Eagles be up to the challenge? Learn more in our Game Preview, presented by Unibet.