Business
FTSE 100 surges on optimism about $2.3 trillion US stimulus, Brexit deal and Covid vaccine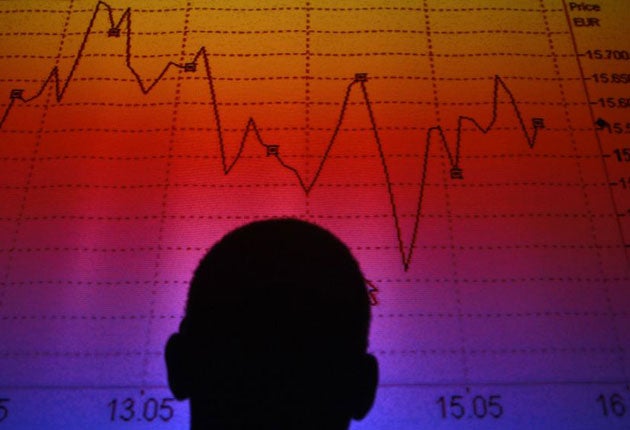 Read more at www.independent.co.uk
The FTSE 100 surged as traders returned from the Christmas break to news of a $2.3 trillion US government stimulus plan, signs of optimism on coronavirus vaccinations and relief that the UK had avoided a no-deal Brexit.
The UK's largest listed companies saw their valuations rise by tens of billions of pounds on Tuesday taking the index of leading shares to levels not seen since the early days of the pandemic in March.
By midday the FTSE 100 was trading up 2.1 per cent at 6,636.83 with drinks giant Diageo leading the charge.
Other multinational firms which stand to gain most from getting Covid-19 under control saw their share prices jump. InterContinental Hotels was up 4.7 per cent, British Airways owner IAG rose 3 per cent and AstraZeneca 4.5 per cent.
AstraZeneca's rise came after boss Pascal Soriot told The Sunday Times that he was confident that the drug company's vaccine, developed with Oxford University, had efficacy rates as high as 95 per cent and "should be" effective against the new Covid-19 variant. 
The firm has said it will not profit from the vaccine which is expected to receive regulatory approval in the UK as soon as this week.
So far, more than half a million people in the UK have been vaccinated with a jab made by Pfizer-BioNTech. However at that pace it would take many months before enough of the population has immunity to allow anything like normal life to resume.
Experts hope the AstraZeneca jab will allow vaccinations to proceed more quickly and cheaply both in the UK and globally because it is much easier to store and transport.
London-listed share price gains followed Monday's rises in Tokyo and New York while UK markets stayed shut for a bank holiday.
Stocks were buoyed by optimism about a $2.3 trillion US stimulus package which includes $2,000 coronavirus relief payments for American citizens. Senators still have to vote on the measures which Donald Trump signed into law on Sunday.
Banks were the biggest fallers on Tuesday morning as markets digested a Brexit trade agreement which the prime minister admitted "does not go as far as we would like" on financial services.
The 1,246-page deal had little to say about one of the UK's biggest and most lucrative exports.
The EU has yet to make decisions on whether UK regulation of many areas of banking, insurance and other financial services is deemed equivalent. The sector is therefore waiting to see exactly what access it will have to EU markets in future.  
As things stand, from 1 January, UK-based financial firms will have less access than those in other hubs such as New York and Singapore. Many have already set up subsidiaries within the EU to prepare for the new arrangements.
"The UK government recently announced its intentions on equivalency, but this has not yet been reciprocated by the EU," said Omar Ali, UK financial services leader at consultancy firm EY.
"Equivalency isn't just about access; it's about the cost of doing business. A lack of equivalence decisions would increase the cost of doing business for financial services firms and the clients they serve.
"This would impact market efficiencies and the global competitiveness of financial services businesses operating both in the EU and the UK."