Economy
Ex-envoy to advise Assam party on economy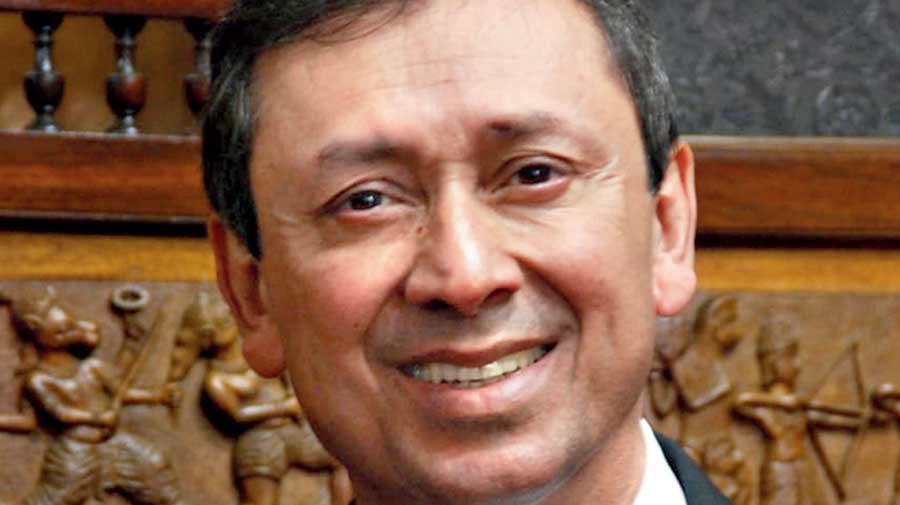 Read more at www.telegraphindia.com
The newly floated regional party, Assam Jatiya Parishad, has roped in noted economist and former high commissioner to the UK, Jaimini Bhagwati, to head its economic planning advisory council which will suggest measures to strengthen the state's economy.
AJP president Lurinjyoti Gogoi said on Tuesday that they formed the council as the party, formed last year to "oust the divisive" BJP from power in the state, was committed to ensuring the economic and social security of all "legitimate" residents of Assam.
"We are taking an initiative to develop a financial and economic road map with practical short, medium and long-term steps to strengthen Assam's economy through government and self-help steps so that in the future the government can provide adequate employment, infrastructure and environment wherein entrepreneurship can flourish," Lurinjyoti said.   
Senior AJP leaders Jagadish Bhuyan and Adip Phukan told The Telegraph that Bhagwati had not joined the party but was helping it out as a "well-wisher".
"We can only gain by his vast and varied experience and knowledge. We are sure the council's road map will help strengthen, secure and shape Assam's future. We have several domain experts from within and outside India in the council headed by the distinguished former diplomat," Bhuyan said.
Since its launch, the AJP has been trying to come up with an inclusive and development-oriented narrative to attract voters in a highly polarised and overcrowded electoral field. Providing a "sound and practical" economic road map is part of this narrative.
Hailing from Tezpur, Bhagwati is a 1976-batch Indian Foreign Service officer. He had served as the ambassador to Belgium, Luxembourg and the EU, besides being India's envoy to the UK before retiring in 2013 after an eventful 33-year diplomatic career.
Bhagwati has authored the book, The Promise of India — How Prime Ministers Nehru to Modi Shaped the Nation (1947-2019). The book, released in August 2019, provides an insight into the functioning of each government since Independence and tries to show how well different Prime Ministers "steered" the nation on the path of progress and development.
"Grand in sweep and thoroughly researched, this deeply engaging book sheds new light on independent India's history," the publisher has said about the book.
Jaimini is the son of freedom fighter Bijoy Chandra Bhagwati, who had also served as a minister in the governments of Jawahar Lal Nehru and Indira Gandhi.
The diplomat had almost contested the Lok Sabha elections on a Congress ticket from Tezpur constituency in 2014 when Tarun Gogoi was the chief minister. However, the move did not fructify, Congress insiders said.
Apart from Bhagwati, former Assam chief secretary C.K. Das and other domain experts from health, technology, human resource and media, among others, living in the state, rest of the country and abroad are part of the council.