Covid19
Covid 19 cases in India: Daily case count inching closer to the 4-lakh mark | India News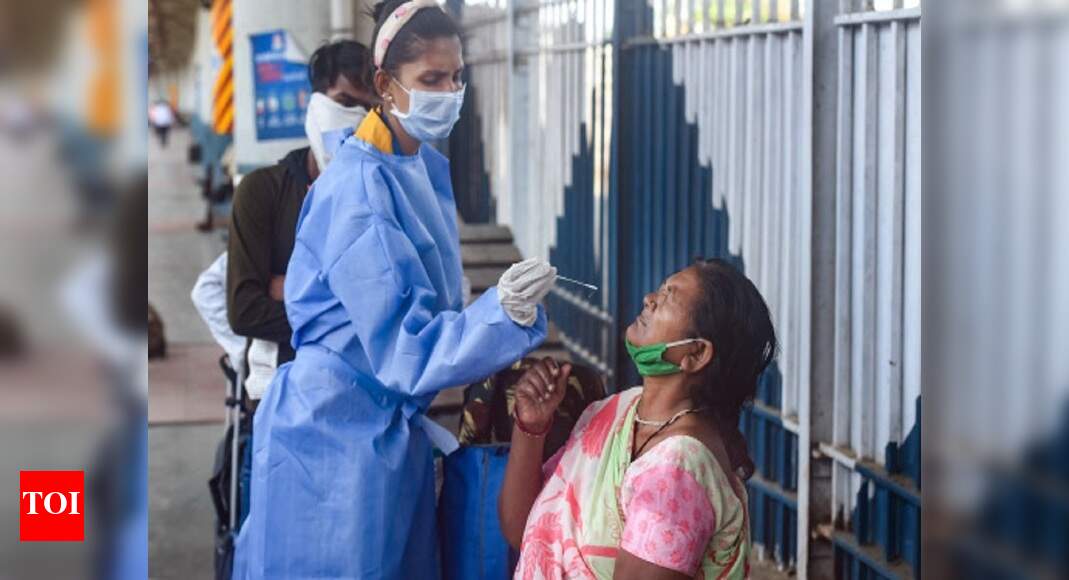 Read more at m.timesofindia.com
NEW DELHI: For the ninth day in a row, India recorded over 3 lakh cases, inching closer to the 4 lakh mark with 3,86,693 cases on Thursday. The country reported 3,502 deaths, amid widespread reports of underreporting of fatalities with a gross mismatch of reported
deaths
and actual cremations across the country.
Cases have been higher than 3 lakh for 9 days in a row now. The country's
positivity rate
is at 21.2% (based on smoothed 7 day rolling average of cases and tests). This means that 21 out of 100 people who are being tested are turning positive. Such a high positivity rate means many infections are going undetected. Several experts, including Dr Devi Shetty, feel that the actual level of infections could be at least 5 times more than the cases reported.
The daily case count breached the 1 lakh mark on April 6 and since then it has inched closer to the 4 lakh level. The impact of this level of cases was observed on deaths after a week and on April 13 deaths also touched their previous peak level.
A bird's eye view of past data shows a broad pattern and there seems to be a week's lag in the reflection of the impact of increasing cases on daily deaths. Cases, for instance, touched 1.15 lakh on April 6 and the death toll crossed the thousand mark on April 13. Similarly, the case count crossed the 2 lakh mark on April 15 while deaths breached the 2000 level on April 20.
Since April 21 cases have crossed the 3 lakh level while over 3,000 deaths are being reported since April 27. If this pattern is followed and cases continue to rise this steadily, then India should brace itself to see even a higher level of daily deaths in the coming days.
Among states,
Maharashtra
reported 66,159 cases, the country's highest, and was followed by Kerala, Uttar Pradesh and
Karnataka
— each reporting between 30,000 to 40,000 cases. The national capital reported 24,235 cases which was the country's fifth-highest.