Business
Cars turned in living room: Decade that witnessed rise of creature comforts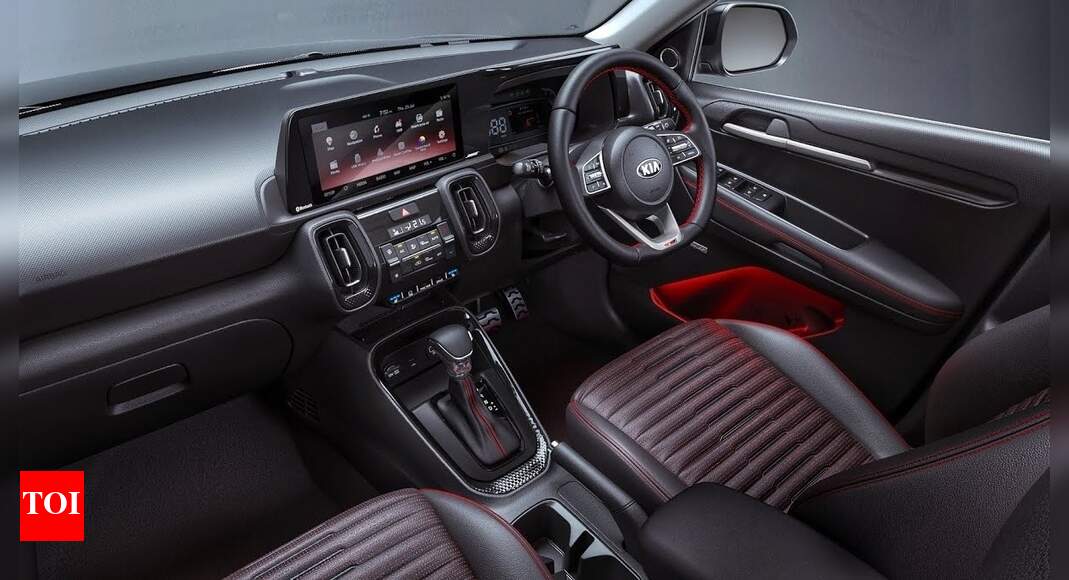 Read more at timesofindia.indiatimes.com
NEW DELHI:
Honda City
began its journey in the 1990s. Little did we know that it would survive the headwinds for more than two decades. The evolutionary path has brought about changes that seemed unthinkable back then. Drive the 5th gen City, and
Alexa
welcomes you, guides, and entertains you.
Go by the trend if you're not interested in sedans. One of the most popular SUVs of the decade gone by has been
Hyundai
Creta and in its 2nd-gen model, the SUV pampers you with features like a voice-enabled panoramic sunroof, ventilated front seats, and soothing blue ambient lighting.
TOI Auto brings an entire list of trends and fads that enhanced your in-car experience by a significant margin in the last decade.
1. Air purifiers
This particular trend became quite prominent in the BS6 era and became a USP as the pandemic was creating havoc in the country.
Kia Seltos
and Hyundai Venue were one of the first cars in India to offer this premium feature.
Kia
Sonet, Hyundai i20,
Nissan Magnite
, Hyundai Creta are some of the cars that cost less than Rs 15 lakh range and offer an air purifier.
2. Advanced infotainment systems
While this trend was not very surprising it was still amusing to see the giant leap the automakers had taken in this aspect. The BS6 era introduced many connected car features to the Indian audience and the features have been received well too. Large touchscreen systems, premium speakers, voice recognition, advanced navigation, real-time vehicle information are becoming quite common these days.
3. Electric sunroof
Electric sunroofs have now become an affordable luxury. This feature has now made its way to the premium hatchback segment and many B-SUVs don't shy away from sporting this feature too. The time when this feature was limited to the D-segment sedans or high-end SUVs is definitely gone.
4. Ventilated seats
Front ventilated seats have also become an affordable luxury now. This feature is quite popular in the SUV segment and the likes of Kia Sonet, Kia Seltos, Hyundai Venue, and Hyundai Creta pamper you with front ventilated seats. Ventilated seats were only available with the luxury sedans until sometime back but that changed in 2020.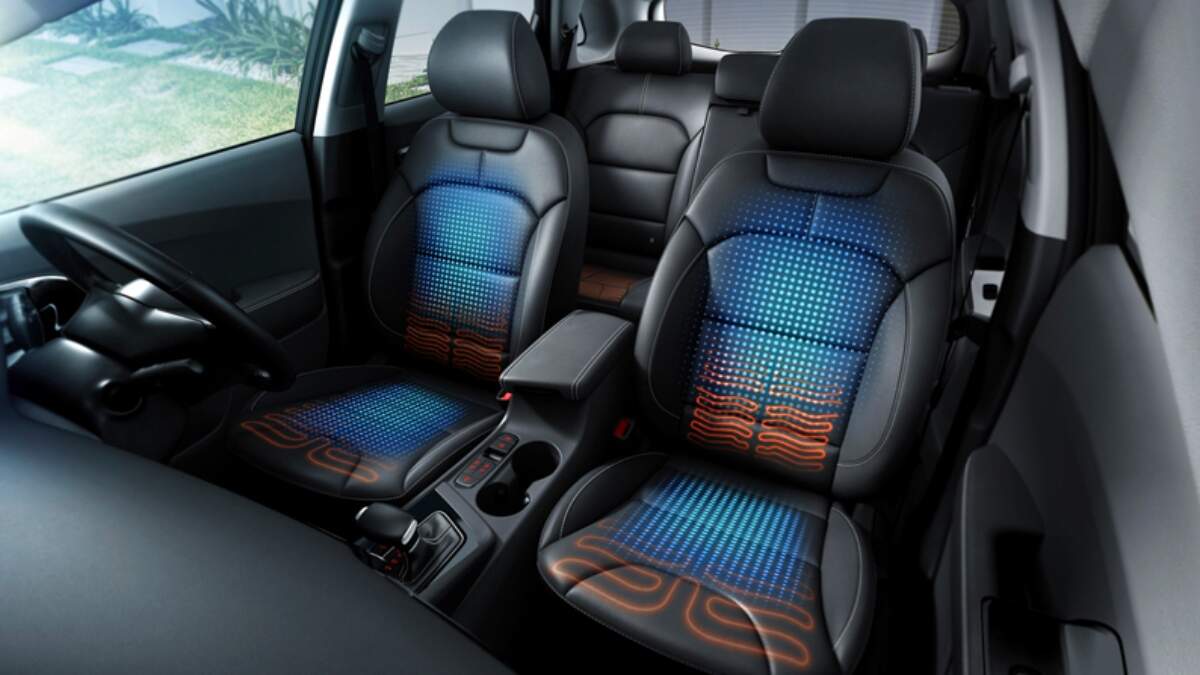 5. Cruise control
This feature has become quite common in the B-SUV, C-SUV, and the premium hatchback segment. Until a few years back, cruise control was a premium feature that was mostly limited to high-end SUVs and the luxury segment. Now, if a consumer can shell out around Rs 7 lakh, they can own a decent car with this feature.
6. Keyless features
We have entered an era where a conventional key is practically useless. From remote keyless entry to start/stop buttons, the keyless features have become quite convenient and rightly so. Not just they save time but also compliment your in-car experience by offering care-free drives.
7. Advanced instrument cluster
Instrument clusters until sometime back used to be quite basic with a typical speedometer and an odometer. But that has definitely changed and B-SUVs like Nissan Magnite now offer a welcome animation on the cluster along with real-time vehicle information like tyre-pressure and much more.
8. Parking camera and sensors
This was the most convenient feature of the decade considering a country like India. There was a time when this feature was strictly limited to the elite class offerings, but now it has become a must especially when you got to be in urban cluttered spaces.
9. Ambient lighting and sound mood lamps
This feature became quite prominent in the BS6 era. A few cars like Hyundai Venue, MG Hector, Kia Seltos, Ford EcoSport offered it first and then other automakers followed suit. Ambient lighting just enhances the in-cabin experience by a significant margin and sound mood lamps paired with premium speakers are definitely the best investment you can make.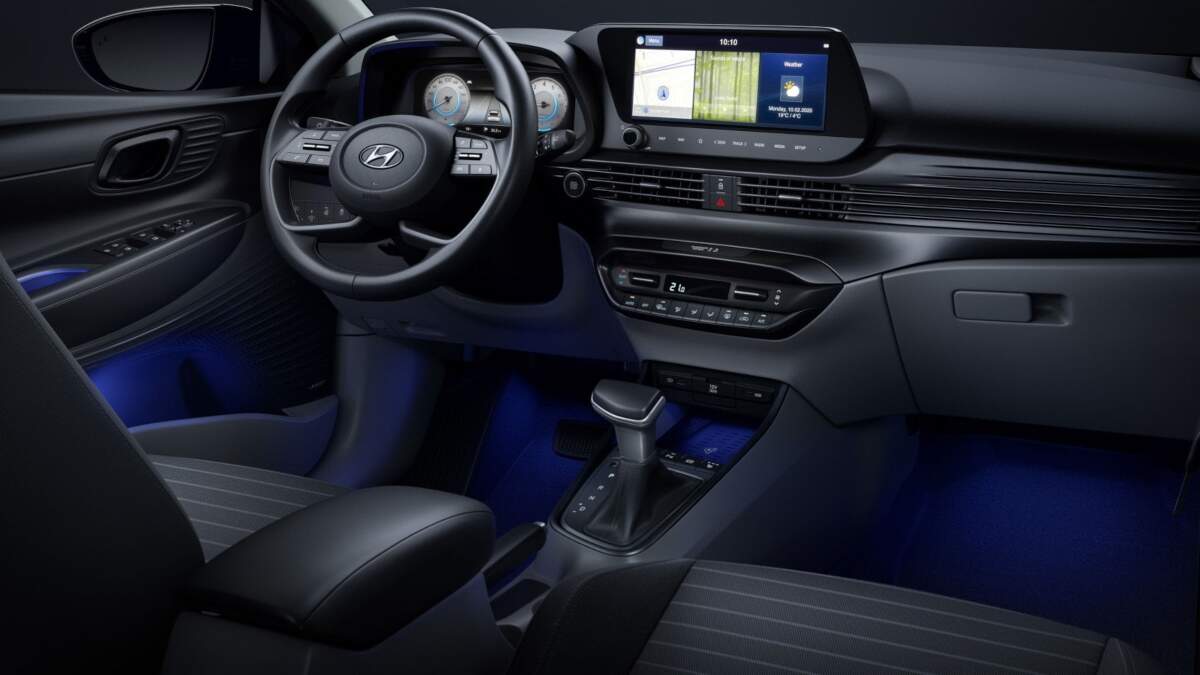 10. Powered seats
A little before the ventilated seats came into the picture, electrically adjustable seats were enjoying their fair share of attention. Kia Sonet, Skoda Rapid, Mahindra Marazzo, Renault Duster are some of the cars that were responsible for making this feature affordable.
11. Adjustable steering
As soon as the adjustable seats came into the picture, so did adjustable steering. And now this premium feature is way more affordable with cars like Nissan Magnite, Kia Sonet, Hyundai i20, and many more.
12. Automatic climate control
This feature too gained prominence in the BS6 era. While rear AC is slowly becoming very common in the premium hatchback and B-SUV segment, so is the multi-zone climate control feature. This feature makes sure that you don't have to struggle to moderate the temperature and focus on driving at the same time, you just let your car do it for you.
13. Auto-dimming IRVM
While this feature improves your driving experience, it also boosts the in-cabin experience as all the occupants of the cars can avoid the high-beam glares and their reflections from the back. The feature is still not very common in the industry but has been received well with the likes of Kia Seltos and Hyundai Creta.
14. Enhanced safety features
While these features should have been mandated years ago, safety features have recently gained the limelight and have become a decisive factor when it comes to purchasing a car. An average customer in India has become aware and Global NCAP safety ratings have become a factor of competition in the industry. With front airbags now mandated, automakers are staying ahead of the game by offering side airbags, curtain airbags and many other features like cornering stability control, seat-belt pre-tensioners, speed-sensing/impact-sensing door locks are gaining popularity in the industry.