Behind-the-scenes look at the Cincinnati Bengals drafting Cris Collinsworth 40 years later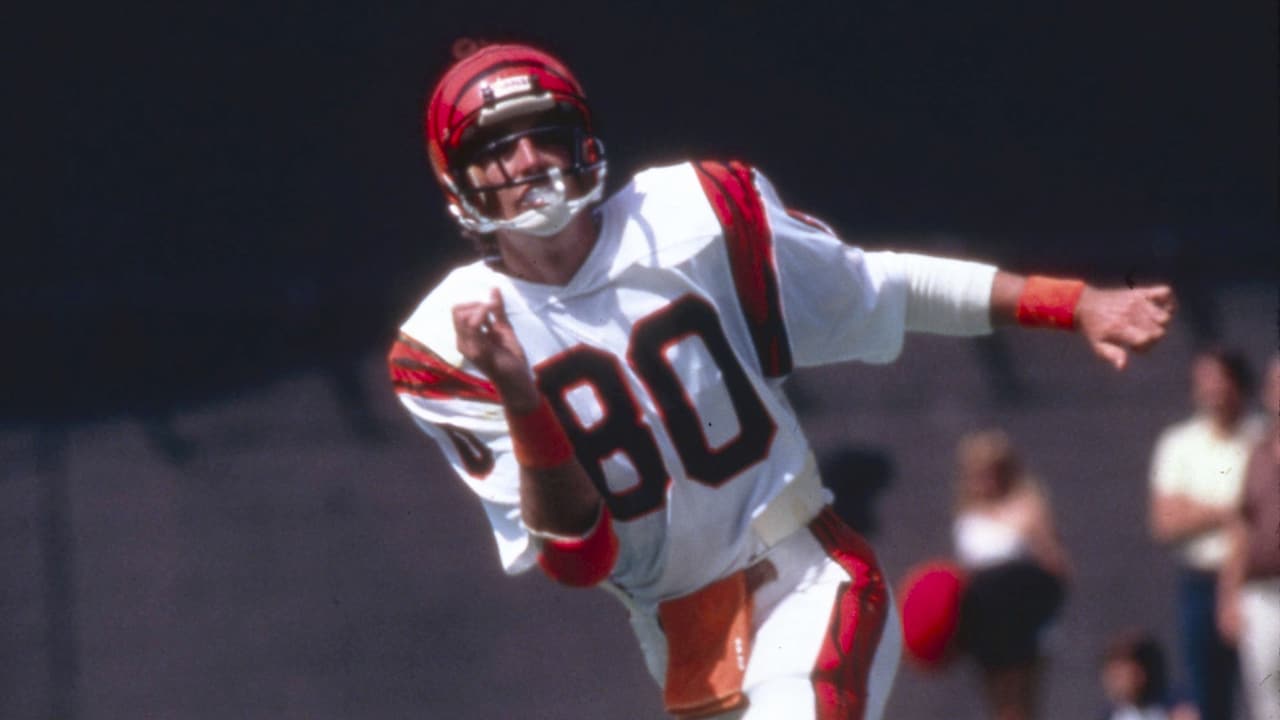 The way the story goes, which is now locked somewhere between myth and microfilm, Bengals founder Paul Brown watched offensive coordinator Lindy Infante climb off the table after his impassioned plea to take Collinsworth at No. 10 and then chose Verser when he took one last look at Collinsworth in his shorts.
"I'm going to guess that Lindy Infante made it up," Collinsworth says of the tale. "But now that neither one of them are here, hey … it's a good story."
Paul and Mike Brown, along with Infante and second-year head coach Forrest Gregg, were among the chief architects of that '81 Super Bowl team that is regarded as the best pro football team in Cincinnati history. The Browns for their roster building. Gregg for his discipline. Infante for his innovative passing game. Only Mike Brown is alive from that day the Bengals stunned the world and took receivers with the first two picks. He just doesn't remember it that way.
"I don't know where that one came from," Brown says of the photo story. "Because I know we took him in the second round and I know my father was in charge. We wouldn't have taken him except my father consented to us taking him in the second round. It reflected how close the discussion was over the first-round pick and we had a divided room.
 "Memories have been made to conform with what you wish you had done or said," Brown says. "My only memory of how Cris was built is at the weigh-in at Tampa, which is where the combine was then.
 It might have come up (during the draft), but if it did, I don't remember. I just remember they were both in the discussion and I remember how vehement Lindy was for Collinsworth. It was a close-run thing."
Kim Wood, appointed by Paul Brown as the NFL's first full-time strength coach, still has an endless network of conditioning contacts and in 1981 he knew the photo didn't translate. Collinsworth's strength coach at Florida told Wood that the kid was muscular enough to have been named to an All-American strength team.
"Lindy was from Florida. He knew all about Collinsworth," Wood says. "He wanted Collinsworth. He said he was a winner. And Lindy was right. What a tough SOB Collinsworth was, He'd get killed over the middle and get right back up. But Verser was a hell of a player. One of his runs helped us get into the Super Bowl."
Can't you see this through the haze of the Freezer Bowl at the end of that rookie year? The play after the Chargers cut the lead to 10-7 in the second quarter, Verser returned the kickoff 40 yards and seven plays later the Bengals were up 17-7 and on the way to their first Super Bowl.
"It is the fact that when you got the ball to David Verser, he was hell on wheels. We just couldn't figure out how to get it to him." Mike Brown says. "I'm not here to condemn anyone. Sometimes the team is at fault. They don't get it out of the guy for whatever reason."